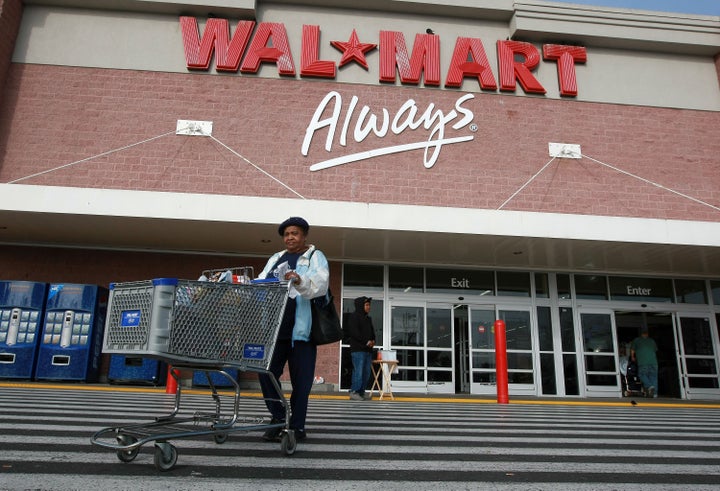 Walmart presents: family friendly television. Brought to you by Procter & Gamble.
The retail king and home products giant have teamed up to produce another "family friendly" TV movie, this one to be called "Magic Eye." The story of a star high school quarterback facing a moral dilemma -- turning in troublemakers on his team -- it will be the fifth production for the pair, who in February of 2010 announced a producing partnership as part of the Alliance for Family Entertainment, which the two companies co-founded.
The previous three films (they have another in production), "Secrets of the Mountain," "The Jensen Project" and "A Walk in My Shoes," aired throughout 2010, in time bought outright from NBC. This process, known as time buy or brokered programming, is often used by organizations looking to sell a message, such as an infomercial, religious group or politician.
According to Deadline, all three shows were what were known as "back door pilots," or shows aired in hopes of spawning a series. None of the three were picked up for network consideration by NBC, though "Secrets of the Mountain," did win its time slot with 7.9 million viewers.
Somewhere between the demands of her career, her ex's wedding and her kids' busy schedules, Dana James (Paige Turco, The Agency) is noticing her tight-knit family starting to unravel. An unexpected offer to purchase her family's mountain property sets up a weekend road trip, which she hopes will bring her family back together. But when they arrive, they quickly learn that the mountain is much more than it seems. An ancient secret and a treacherous quest will test the family like never before. It's an edge-of-the seat thriller that reminds us that when times are tough, families don't run away from problems - they run back to each other.
Walmart is selling the DVDs of the shows in its stores, but there may be other motivations for the films, aside from sales and studies they cite saying families want more quality, friendly television. In their 2010 release, the companies wrote:
"From an advertising perspective, both studies reinforced the importance of family-friendly ads appearing in the context of family-friendly TV content and the degree to which consumer perceptions of a company are shaped by the TV shows, events or activities that it sponsors."