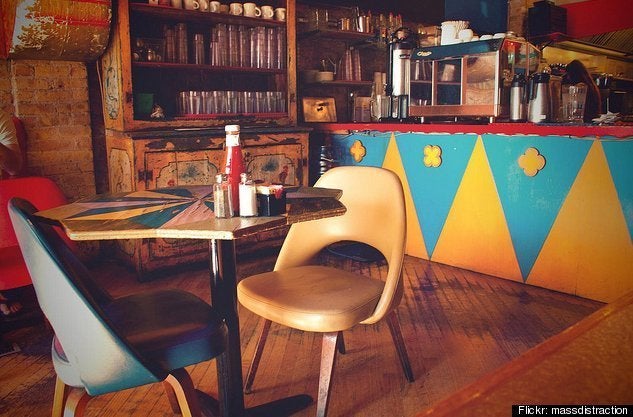 Wicker Parkers, vegan diners and brunch-lovers citywide were disheartened when Milwaukee Avenue's Earwax Cafe announced that it would be shuttering its doors after 21 years last month.
The restaurant cited financial problems for its closure, but apparently those problems weren't that bad: less than three weeks later, the cafe has announced on Facebook that it will be back in business soon.
"Due to popular demand Earwax will re-open after a menu overhaul and cleaning tomorrow," it wrote on Thursday afternoon. "You guys have convinced us to re-open, despite some difficulties, and to stick with the tried and true concept of the cafe."
Eater Chicago has more on the story: apparently Kurt Guzowski, formerly of Landmark Grill, is taking charge, revamping the menu with seasonal fruits and veggies while sticking to the vegan-friendly concepts that the cafe's been known for.
Doors will open again at 11 a.m. tomorrow, and the cafe will be open from 11 to 10 p.m. daily. Sunday brunch will run from 9 to 5, and it will be closed on Tuesdays.