South By Southwest's Comedy programming kicked off Saturday night with two of the most well-known comedy franchises in Los Angeles, transplanted into Austin for SXSW.
In line with the fact that the Comedy programming begins during the Film and Interactive festivals of the conference this year, the first show of SXSW Comedy was Doug Benson's longrunning live show and podcast, "Doug Loves Movies" on Friday night. Benson hosted two consecutive 45-minute shows of his freewheeling comedic riffing on movies, the first starring familiar faces to both stand-up comedy and film: Dave Foley, Anthony Jeselnik and Kevin Pollack. The latter show's panel featured actors Simon Pegg, Rainn Wilson and director James Gunn, in town for the film premieres of their respective films "Paul" (Pegg) and "Super" (Wilson and Gunn). Doug Loves Movies was the first of four special live editions of popular comedy podcasts scheduled to record at SXSW and will be released on iTunes. "Doug Loves Movies" fans came in droves to the show, as evidenced by the Austin crowd's ubiquitous name tags popular with the show's Los Angeles attendees.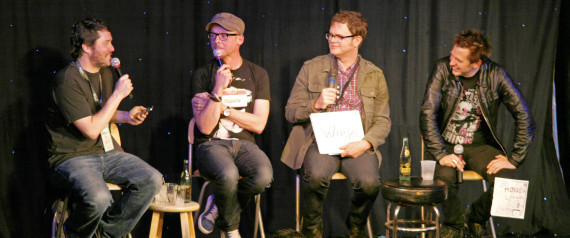 Doug Loves Movies: Doug Benson, Simon Pegg, Rainn Wilson, James Gunn. Photo by Cassie Wright.
Just as Doug Loves Movies precedes Comedy Death-Ray (CDR) each week at the Upright Citizens Brigade Theater in Los Angeles, Scott Aukerman's legendary alt-comedy showcase was held directly after Benson's show in Austin as well. Comedy Death-Ray has been performed live in Austin for several years during the week of SXSW, but this year marks the first time it has been part of the festival's official programming. CDR ran twice on Saturday night with an 8 p.m show and a 10:30 p.m. show. Performing sets at both were host Aukerman, Howard Kremer, Bret Gelman, Michael Ian Black, Anthony Jeselnik, and Dave Foley. Kevin Pollack hung around after Doug Loves Movies and did a spot on the early show, while Chris Hardwick dropped in for a set during the late performance. (Hardwick will be a familiar sight all around both SXSW Comedy and SXSW Interactive, hosting the Interactive Awards and performing a live taping of his Nerdist podcast.)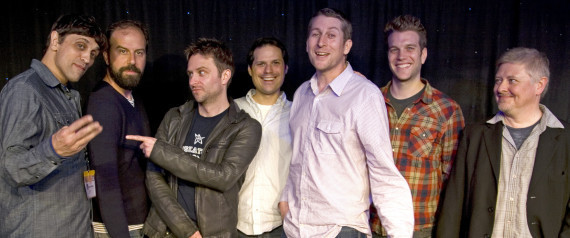 Comedy Death-Ray: Howard Kremer, Bret Gelman, Chris Hardwick, Michael Ian Black, Scott Aukerman, Anthony Jeselnik, Dave Foley. Photo by Cassie Wright.
Saturday night's shows were equally effective in demonstrating why comedy was given such a platform this year. Aukerman's Comedy Death-Ray Radio, an offshoot of his live show, was chosen as one of the podcasts to record a live version at SXSW. The show, which typically follows a format that includes both interviews with comedians and character-driven comedy bits, opened with a rare out-of-character Paul Reubens. In town for other SXSW events as Pee-Wee Herman, Reubens answered Aukerman's questions about his life, career and artistic philosophies. Ostensibly to promote his HBO special that premiered on Sunday, Reubens's thoughtful discussion was immediately contrasted by the second half of the show, which consisted of a discussion between Aukerman, Foley and Thomas Lennon, who played his regular CD-R Radio character Li'l Gary.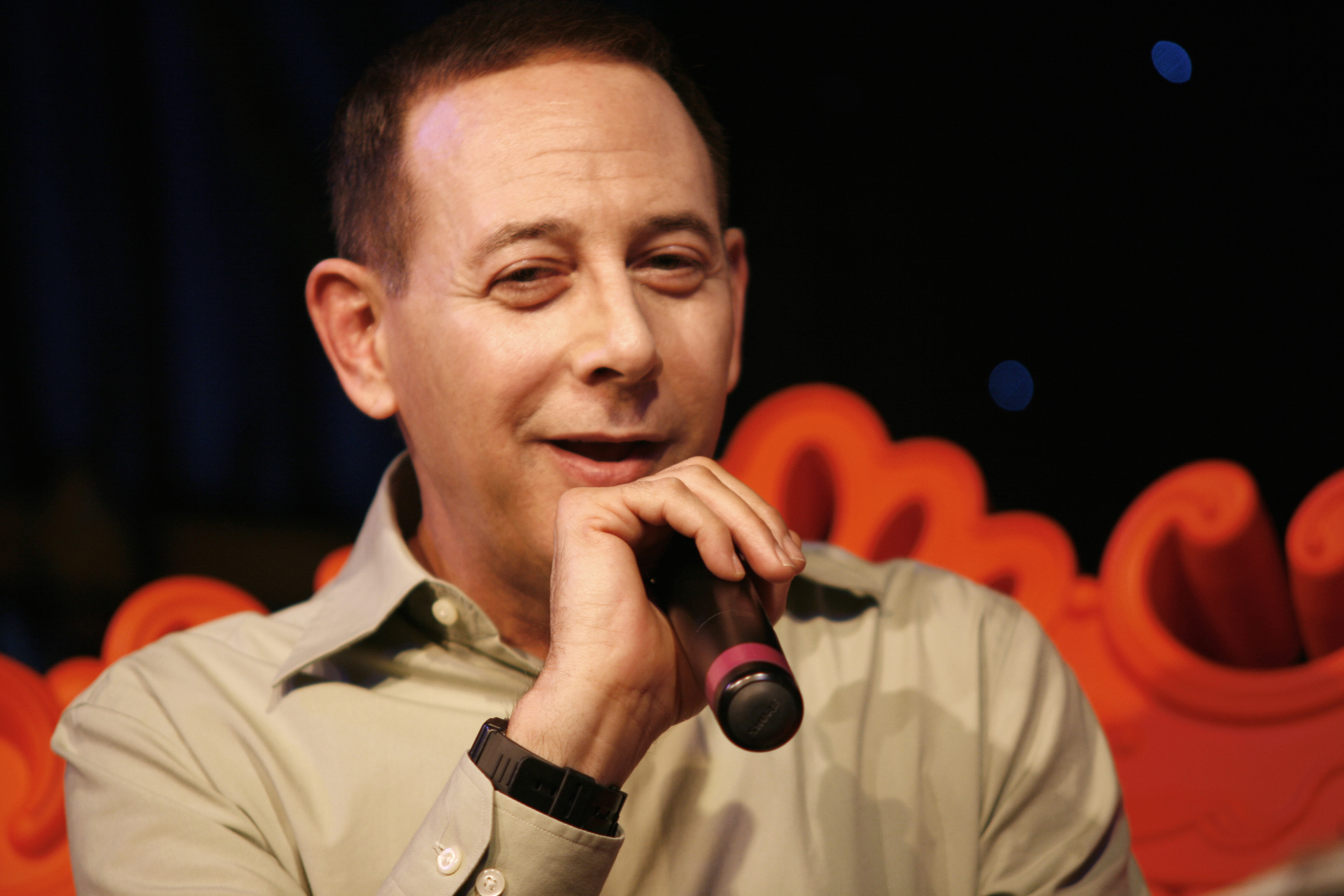 @HuffPostComedy for updates on our whereabouts at the festival!
Are you at SXSW? Have you seen any good comedy, or otherwise? Let us know!