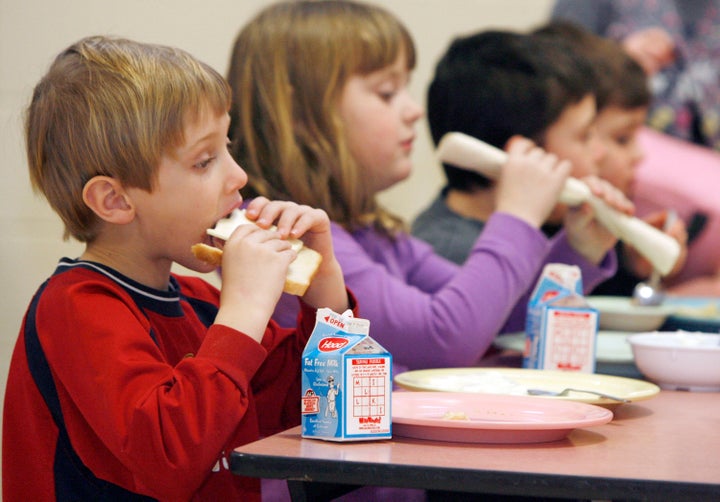 Up to one in four children in the U.S. go to bed hungry every night.
That is the message ConAgra and Feeding America, with the help of Al Roker, have teamed up to deliver to the nation.
In a country that considers itself the world's superpower, a significant number of children under the age of 18 do not have enough food to meet their needs. According to 2008 and 2009 U.S. Department of Agriculture statistics, 17.2 million children in the U.S. live in food insecure households -- households that are "uncertain of having, or unable to acquire, enough food to meet the needs of all their members because they had insufficient money or other resources for food."
ConAgra is working to change that. A food giant that began its crusade to end child hunger over two decades ago, ConAgra fights child hunger and malnutrition through its Nourish Today, Flourish Tomorrow platform. In its largest campaign to date, ConAgra has partnered with Feeding America, the nation's largest domestic hunger-relief charity.
In a 30-minute television special titled "Child Hunger Ends Here," that aired on March 19, The Today Show's Al Roker took a look at the growing problem.
According to USA Today, Roker explained the special:
"We profiled a couple of families that are suffering from this issue. These are your typical working class families where one parent lost a job at no fault of their own," explains Roker. "They are struggling with how to pay rent and utility bills while still putting food on the table. Older siblings are having to forego meals so younger ones can eat. It's really eye-opening."
ConAgra has pledged to donate one meal for each code from specially marked ConAgra brands that is entered on the campaign website through August (up to 2.5 million meals).
The New York Times reports that ConAgra is also incorporating social media, bloggers, paid advertising and a mobile campaign to advance their mission and provide consumers with suggestions on how to help. It has also added a service component -- 25,000 ConAgra employees can select a day in April to volunteer to work against child hunger.
Contributions to Feeding America can be made by texting "FEEDKIDS" to 50555 -- that sends a $10 donation directly to the organization. Each $10 donation helps provide 70 meals to children.