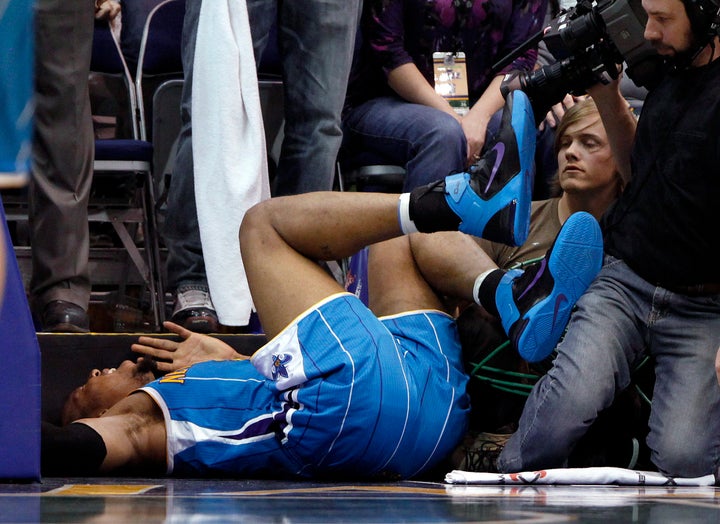 With the Hornets down 103-101 and just 25 seconds left in the game on Thursday night, New Orleans' David West drove to the basket for a dunk and landed awkwardly on his left leg.
Even though West finished the dunk, his knee appeared to buckle under him as he hit the floor. The 30-year-old started writhing in pain and was eventually taken off the court in a wheelchair.
According to Jimmy Smith of The Times-Picayune, the Hornets said that West suffered "left knee trauma" and X-rays were negative.
West was laid out on a training table in the dressing room, his knee encased in ice, in obvious pain, his face covered by a towel. A large immobilizing splint and a pair of crutches were brought into the locker room.
The Hornets went on to win 121-117 in overtime. Scroll down to watch the video.