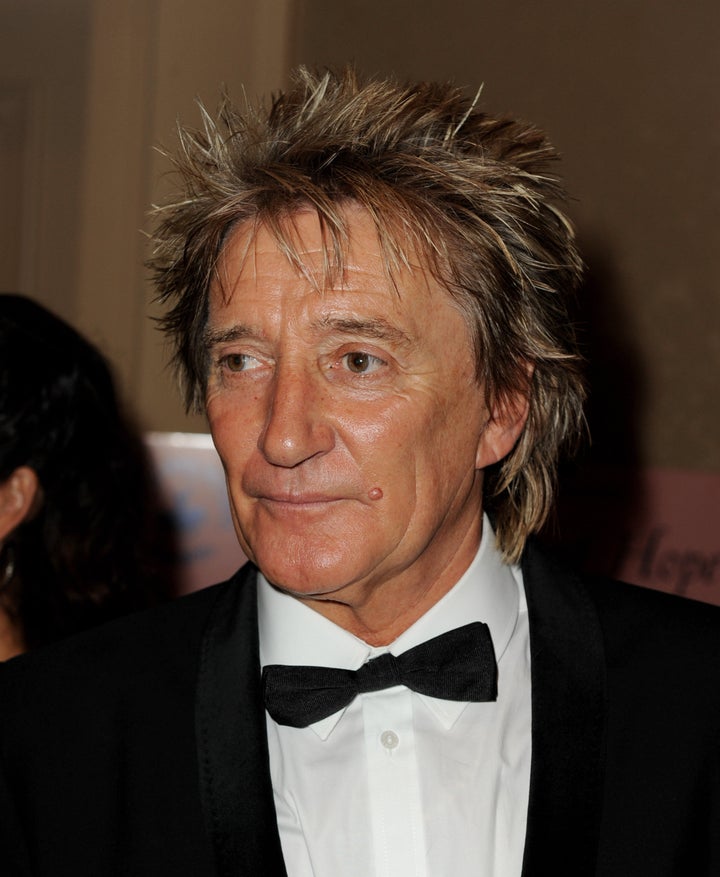 Rod Stewart talked with CNN's Piers Morgan Wednesday night about marriage, divorce, and what he considers sexy.
He confessed that the Playboy centerfolds he's been with don't have sex appeal. To him, sexiness is "an inner thing. It's a look in the eye. Almost a slight sluttiness, just a touch of it," he said.
Stewart married his first wife Alana Hamilton in 1979, though admitted to cheating on her throughout their 5-year union.
"I shouldn't have gotten married," he told Morgan. "I was 35 when I got married and [my Dad] said 'You're too young to get married.' I said 'What Dad, I'm 35!' He said 'You're far too young you haven't lived yet.' He was right."
His second wife, model Rachel Hunter, divorced the singer in 2006 after 16 years of marriage--a heartbreak that took time and therapy to get over.
"Bl**dy hell did it [hurt]. Karma gets you! It was a good six months of laying upstairs, looking at the ceiling in bed, couldn't get out of bed, didn't drink for six months. That's how bad it was." Stewart said.
Stewart recently had a son with his current wife Penny Lancaster-Stewart, whom he married in 2007. He told Morgan that there is no perfect age to get married.
"When it feels right and you've done all the shagging you want to do and it's time to grow up...I think then you decide that you can be loyal and faithful and committed then this is it, like I have now," he said.
WATCH: