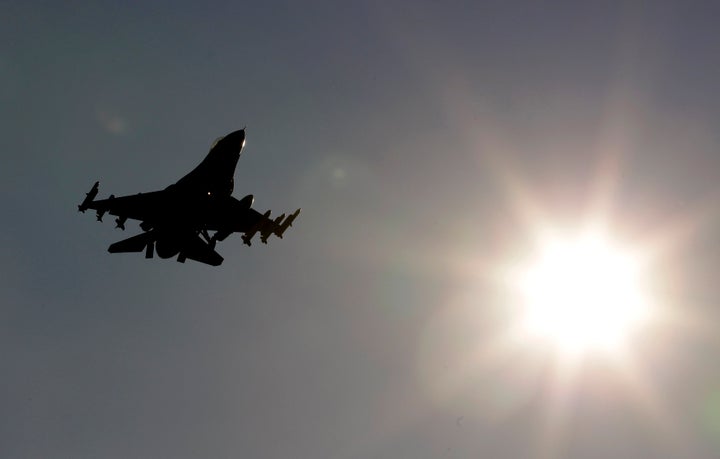 By Colin Clark
Editor, AOLDefense
WEST PALM BEACH, Fla. -- General Electric, desperate to keep the second Joint Strike Fighter engine program alive in the face of Defense Secretary Robert Gates' stop-work order, cannot spend its own money on the engines without government permission.

This may cripple the joint effort by GE and Rolls Royce to keep the F136 program going during the 90-day stop-work period that began March 24. The program had been spending about $1 million a day. Right after the Pentagon issued its stop-work order, GE pledged to spend its own money to keep the F136 engine program alive.

GE spokesman Rick Kennedy confirmed that the company is in a very hard place.

"We cannot work with the hardware. Fortunately, we were in between key engine test phases and weren't planning to run engines until mid-April. There's much design work to do driven by testing results. So that's good. But the stop work limits our ability to have engines ready for the next testing phase," he said in an email after I asked him about the restrictions on the company's ability to do anything with the existing engines and the hardware associated with them. His final word was a master-stroke of understatement: "It's a challenging period."

The head of defense acquisition, Ash Carter, said right after the order was issued that the order was not irreversible and stressed that the Pentagon knew Congress would make the final decisions on the program.

But the stop work order was clearly an escalation of the battle over the program, which has received congressional funding for the last few years in the face of determined opposition from the White House and senior defense officials.

"The stop work order will remain in place pending final resolution of the program's future, for a period not to exceed 90 days, unless extended by agreement of the government and the contractor," the March 24 statement from the Gates Pentagon said. That last subordinate clause– "unless extended by agreement of the government and the contractor" -- may contain the key to what may be the final conflict in the second great engine war.

Given that the statement also said the second engine program "is a waste of taxpayer money that can be used to fund higher Departmental priorities, and should be ended now," there would not seem to be much wriggle room for GE.

But the consensus of observers I've spoken with in the last two days is that the F136 engine program is not dead yet. It has powerful supporters in the House and Senate. They will do their utmost to slip funding into the next funding bill required to keep the government going. And there's a decent chance they will insert legislative language requiring the government spend the money and let work continue on the F136.

The Joint Program Office overseeing the JSF program has not responded to our request for comment.
Launching in Spring 2011, AOL Defense will provide news, insight and tools about the defense sector. Follow Colin on Twitter at @colinclarkaol