Welcome to "The Watchdog," which will keep a close eye on regulatory agencies and how their actions impact the lives of everyday Americans. Though the rules and regulations they write -- from determining how much arsenic is allowable in your drinking water to whether your favorite TV show can drop the F-bomb in primetime -- affect all of us, their deliberations and the way that lobbyists influence their decisions receive very little coverage. To make sense of these debates, follow the implementation of health care and financial reform and decipher the minutia of the Federal Register, "The Watchdog" is on the case. If you have any tips, send them to marcus@huffingtonpost.com.
04/13/2011 11:34 AM EDT
Watchdog: Now Is The Time To Fight The 'Goliaths Of Industry'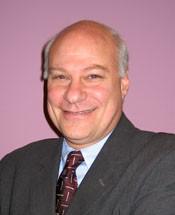 Since founding the venerable government watchdog group OMB Watch over 28 years ago, Gary D. Bass has been one of the most intelligent and passionate voices in the nation's capital advocating for government transparency and responsible regulation.
The paragon of an informed citizen, Bass is stepping down to head up the Bauman Family Foundation. In OMB Watch's annual report, which was released this week, Bass reflected on the group's legacy:
"Many of the policy debates over the past three decades have called on a small band of Davids (including OMB Watch) to fight the Goliaths of industry. For example, "regulatory reform" became corporate code in the 1980s and 1990s for deregulation and for reducing enforcement to a wink and a nod. We warned during the George W. Bush years about the dangers of relaxing public protections, and we've seen the consequences of such shortsighted decisions: the BP oil disaster, the Massey Energy mine collapse in West Virginia, the Wall Street meltdown, frequent food safety crises, lead in children's toys, and more. Despite these disasters, the same "reform" agenda is alive again. Now more than ever, collaborative advocacy is needed to once again push back against the Goliaths."
04/13/2011 11:10 AM EDT
The Wake-Up Call: Arsenic Found In Baby Food Raises Alarms
• Swedish researchers are saying they have found "alarming" amounts of arsenic, cadmium and lead in rice-based infant foods, which include cereals and porridges, in a new study in the Journal for Food Chemistry. The foods were produced by global manufacturers such as Nestle and Mead Johnson, who insisted in the Sunday Telegraph that their products are safe. Dr Karin Ljung, who led the Swedish research, told the Telegraph: "The producers will say they are not above any guideline values and it is true -– they are following all the rules. The trouble is that the guidelines are not based on infant exposure. As we are getting more information coming out, it is may be time to reconsider what these safety limits are." While arsenic is known as a poison, the element has also been tied to to cancer and immune-system issues. The U.S. has not set legal limits for arsenic levels in food, though it was found in rice grown here by researchers in 2005.
• The revolving door is an oft-noticed phenomenon here, but in recent years, the migration from Congress to financial services firms that are trying to stave off greater federal regulation has become more pronounced, reports the NY Times. "From anonymous midlevel workers to former House and Senate majority leaders, more than 125 former Congressional aides and lawmakers are now working for financial firms as part of a multibillion-dollar effort to shape, and often scale back, federal regulatory power, data shows. Indeed, some of the biggest players in Washington politics are lobbying now on the regulatory bills that are making their way through Congress."
• And the revolving door keeps revolving. "Former Congressman Bart Stupak, who gained a high profile and occasional notoriety for his watchdog approach toward the pharmaceutical industry and the FDA, has just signed on as a legislative and government affairs partner with Venable, a law firm that has a sizeable practice helping drug and device makers," reports Pharmalot.
• The U.S. Securities and Exchange Commission and Commodity Futures Trading Commission are rare beneficiaries of increased funding as part of a budget deal worked out by Congress for the current fiscal year, reports Bloomberg News.
• The Interior Department is probing whether its regulation of offshore drilling should extend beyond oil-and-gas companies to reach contractors including rig owners, a top official told The Hill.
• Get ready to rumble! The FDIC is issuing a call for comments on its proposed regulations to prevent large financial firms from entering into uncollateralized derivatives exposures with each other, an issue that has been heatedly debated on Wall Street.
• Financial services industry participants paid three academics to issue a lengthy paper attacking a leaked draft settlement of the fraudclosure scandal between state attorneys general and mortgage servicers.