The one, the only Tom Ford is the sole member of the fashion community to make Time magazine's "Time 100" list.
Rita Wilson wrote up the designer's blurb praising him for his elegance and for bringing sexy back (wasn't that Justin Timberlake? But we totally see what you're saying, Rita):
The world knows him as the designer who brought sexy back in the '90s and has kept it there. I know him as the other Tom (after my husband Mr. Hanks) whose shoulder I can also cry on, who makes me laugh as hard as my main Tom. Tom Ford, 48, the closet comedian, who can keenly copy an expression, person or walk. He Skypes from his bed, on the opposite end of the planet, to check in with me in mine. But this sexy guy is kind and deeply loyal. Friendships are his other art. No flip-flopping. No fly by night. Tom has manners that are rare these days. Handwritten notes are common for the man who wore a three-piece suit every day while directing his visionary first film, A Single Man.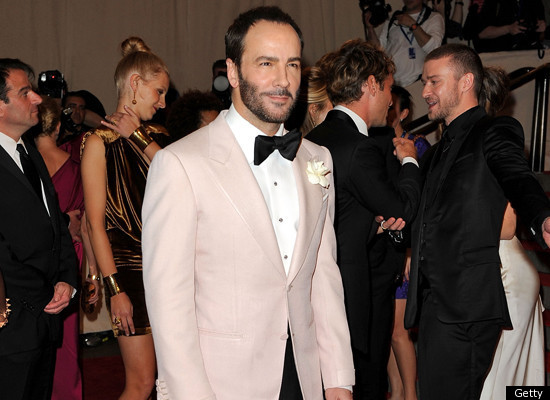 Also on the list are a few HuffPost Style favorites, namely Michelle Obama, Prince William and Kate Middleton, and Blake Lively, who's not one of our favorite favorites, but she wears a lot of clothes and is the face of Chanel handbags.
Last year, Marc Jacobs and Liya Kebede made the list and in 2009, Stella McCartney held it down, and Karl Lagerfeld the year before that.
To check out the 2011 list, click here.