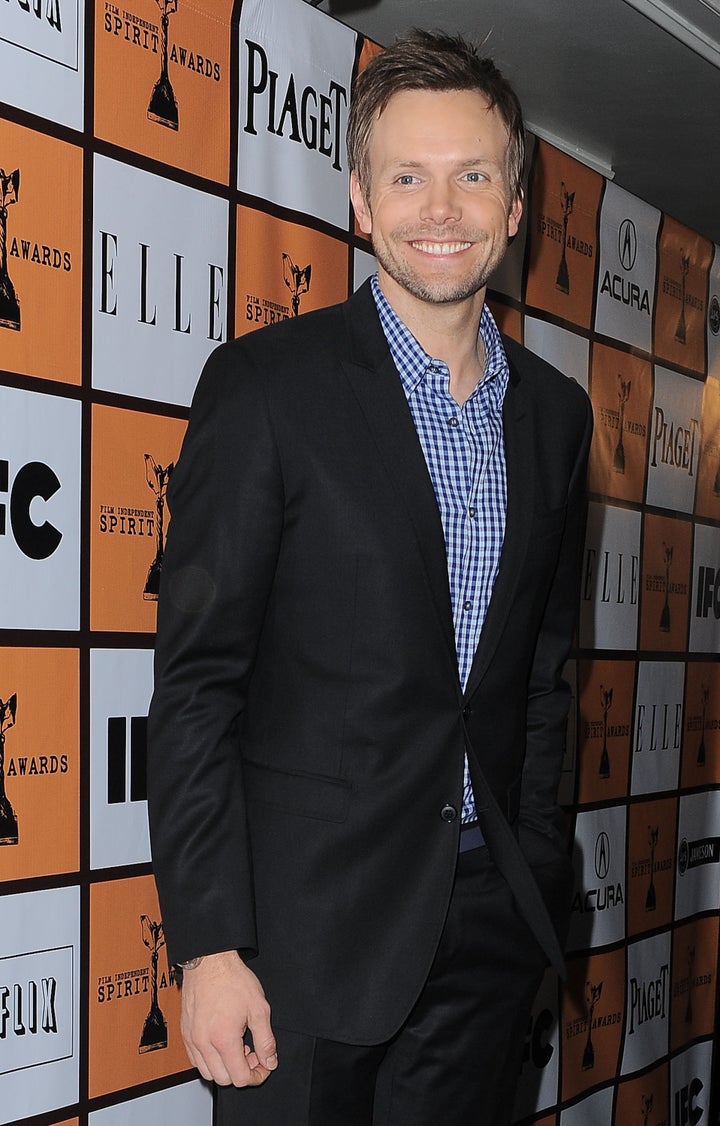 Joel McHale is a busy man. Aside from his current leading role on NBC's genre-hopping Thursday night comedy, "Community," he continues to host E!'s biting pop culture wrap-up, "The Soup," every single week.
He also performs stand-up comedy on the road, leaving LA most weekends to do shows in various cities nationwide.
"I try to do it as much as I can," McHale said in an interview with The Huffington Post. "I'm actually packing right now for Arizona."
So how does McHale, who has a wife and two kids, manage his schedule?
"Usually I wake up at 5 and then go to work for 12-14 hours," he said. "While I'm on set for 'Community' I just keep abreast of all the 'Soup' stuff on my laptop, writing jokes, sending things in. On Thursdays I shoot 'Community' and they let me leave from about 5:30 to about 8:30 to run over and shoot 'The Soup.'"
If all this sounds a bit too much to handle, let it be known: McHale loves every minute of it. "I skip to work each day," he said.
And he should. 'Community' -- which follows McHale's character Jeff, a former lawyer, and the members of his community college study group -- was recently picked up for a third season by NBC, thanks in part to its rabid fan base and shining critical reception.
McHale thanks the producers who have been supportive from the beginning. "You'd be surprised what they let us get away with," he said. "There's some push back every once in a while, but more often than not they say: 'Alright, give this a go.' I've learned that the best executive is someone who has a comedic sensibility, but also knows how to let the comedians and the writers loose.'"
And they certainly let loose. A recent episode inspired by the subtle 1981 Louis Malle film, "My Dinner With Andre," has Abed (Danny Pudi) facing an existential crisis about his walk-on role in the ABC sitcom, "Cougartown." He corners Jeff in an upscale restaurant while his friends wait in a diner to throw him a "Pulp Fiction"-themed surprise party.
Not necessarily the stuff of network TV.
Instead, the show frequently plays like a pop culture savant's fever dream, with themed episodes and bizarre homages, while it continues to stretch the limits of its occasionally unlikable lead characters -- Chevy Chase's angry, sarcastic, outwardly racist Pierce Hawthorne among them.
McHale credits Dan Harmon, the show's creator, for pushing the envelope of expectations. "His mantra is always: Life is messy, and life continues despite any neat and tidy story lines. He's also just really smart."
The show subverted expectations early on, as most people predicted that Jeff and Britta (Gillian Jacobs) would go through all the hoops of the classic "will they/won't they" story line so typical of TV's ensemble sitcoms. "But Dan [Harmon], sensing this from people, was just like, 'screw it, we're going to make them have sex!'" McHale said.
The show has more tricks up its sleeve leading up to the hour-long season finale on May 12th. "We have a birth coming up next week," McHale said. "Things will definitely get more complicated."
'Lost' star Josh Holloway has already been confirmed for the season finale, to be helmed by "Fast & Furious" director Justin Lin. The episode will revisit an action-packed paintball setup from an earlier episode. McHale can also confirm that "an 86-year-old man will say the word 'taint' a few times."
Next month, McHale begins shooting "Ted," a new comedy from "Family Guy" creator Seth MacFarlane, which will only add to his already hectic schedule. But he remains grateful, of course, for all the opportunities.
"This is always the stuff I dreamed of when I wasn't working," he said. "So when things started happening it wasn't like I was going to turn anything down. I wanted to do everything. It's one of those things where I love what I'm doing and I wouldn't trade it for anything." Then he paused. "Well, except my family. I'd probably trade it for my family."
Before he jetted off to Arizona, were there any more details about the "Community" season finale he could reveal?
"Yes," McHale said. "Everyone dies at the end."