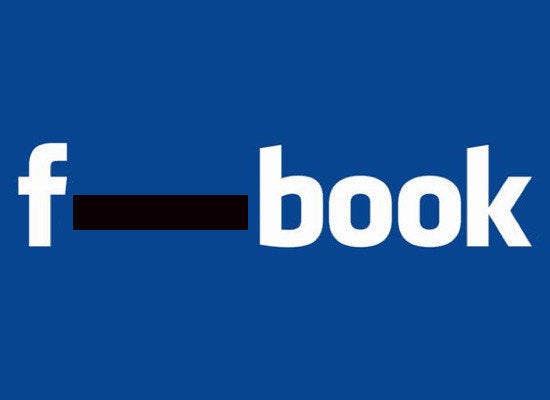 UPDATE BELOW:

Facebook has shut down at least a half-dozen legitimate Facebook pages due to what appears to be a dysfunctional copyright infringement claims system.
Affected sites, which include popular tech blog Ars Technica, were given no warning that the page would be shut down and received no description of the offending content. Anybody with an email address, real or fake, can make a complaint to Facebook without having to validate the claim, effectively giving anyone the ability to shutter any page without proof.
Ars Technica received the following from Facebook:
We have removed or disabled access to the following content that you have posted on Facebook because we received a notice from a third party that the content infringes or otherwise violates their rights:

Fbpage: Ars Technica

We strongly encourage you to review the content you have posted to Facebook to make sure that you have not posted any other infringing content, as it is our policy to terminate the accounts of repeat infringers when appropriate.

If you believe that we have made a mistake in removing this content, then please visit http://www.facebook.com/help/?page=1108 for more information.

Ars Technica wasn't the only site to suffer this sudden shutdown. Neowin, another popular software blog, has had its page shut down repeatedly, with Facebook informing it that the only way to reinstate the page would be if the complainant retracted his claim:
If you believe that we have made a mistake in removing this content, then please contact the complaining party directly with the following information to resolve your issue:

Notice #: [255360006]
Contact Information:
Name - [Jonathan ******]
Email - [******@gmail.com]

If both parties agree to restore the reported content, please ask the complaining party to contact us via email with a copy of the agreement so that we can refer to the original issue. We will not be able to restore this content to Facebook unless we receive explicit notice of consent from the complaining party.

Neowin, unsuccessful in contacting the claimant, continued bothering Facebook, leading the social network to simply respond, "The page uses trademark that belongs to one of our clients. The trademark 'Neowin' represents a store of robot toys and is registered in UK and US." Neowin scoured registered trademarks in both countries and found no match. Eventually, Facebook restored the page, only to take it down again for the same reason.
Yet another tech site, Redmond Pie, has been plagued by repeated takedowns where its page would be replaced by a fake page. This fake page offered free iPads, damaging the real Redmond Pie's credibility, and causing it to lose its 70,000 fans. Though the site sent Facebook legal documentation of its intellectual property, Facebook replied with the following:
While we appreciate your concerns, unfortunately, as we hope you can understand, we are not in a position to adjudicate disputes between third parties. When we receive an allegation of trademark infringement, or a suitable report of a violation of our Statement of Rights and Responsibilities, our procedures require that we take action appropriate to the report. If you believe these reports are not being made in good faith or are inaccurate, we suggest you or your legal counsel contact the complaining party to discuss this further. If the reporting party withdraws their complaint or you prevail in court, we would be happy to follow up about restoring the removed material.

In other words, Facebook would only reinstate the page once Redmond Pie settled with the complainant, who remained unresponsive. Even if the user should reply, a refusal to withdraw the complaint would force Redmond Pie to go to court to settle the matter.
Last year, ZDNet's columnist Violet Blue had a page on women's issues taken down by anti-porn conservatives who went so far as to celebrate their successful takedown online.
Though such a policy would seem to keep Facebook's hands clean of any possible copyright issues, it's also clearly proven problematic. As Ars Technica wrote, "Everyone who uses Facebook is on some level a Facebook partner. A thoroughgoing social site, it is nothing without its users. That Facebook would so harshly judge and move against its most valuable assets without any semblance of fairness or evenhandedness is disappointing."
The Huffington Post has contacted Facebook and has been told that it is "looking into this issue right now" and expect to have a statement soon. We will be updating as soon as we hear back.
UPDATE:

A Facebook spokesperson has responded with the following:
We take seriously both the interests of people who post content and those of rights holders. Abuse of DMCA and other intellectual property notice procedures is a challenge for every major Internet service but we work to ensure that we don't take content down as a result of fraudulent notices. We have been in touch with Ars Technica and are investigating this case.
UPDATE (4/29/2011):

Facebook has released another statement about the matter:
We have investigated a number of recent intellectual property cases and have restored four pages as a result. We apologize for any inconvenience. Abuse of DMCA and other intellectual property notice procedures is a challenge for every major Internet service and we take it seriously. We have invested significant resources into creating a dedicated team that uses specialized tools, systems and technology to review and properly handle intellectual property notices. This system evaluates a number of factors when deciding how to respond and, in many cases, we require the reporter to provide additional information before we can take action. As a result of these efforts, the vast majority of intellectual property notices that we receive are handled without incident. Of course, no system is perfect and we are always striving to improve our practices. As such, we will be considering the results of our investigation into this matter as we continue to refine our systems and procedures.