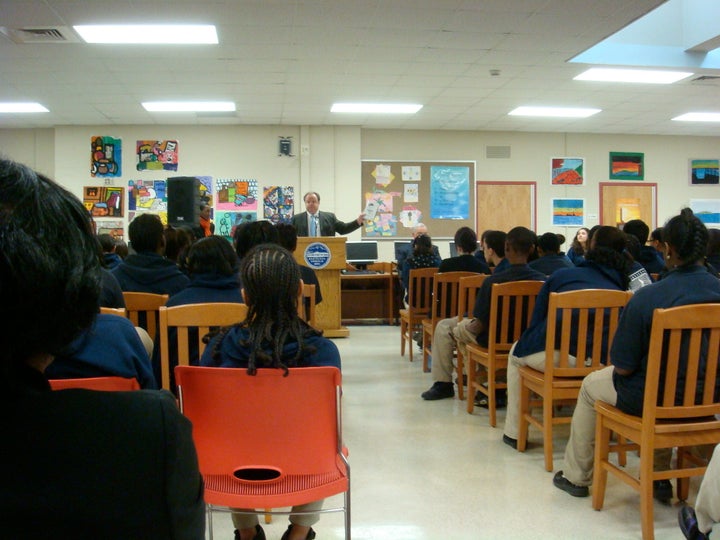 Jeff Bennett has been involved in startups since the mid-90s, but he's hoping that his newest venture can do something a little extra for the world.
Jeff is the CEO of Swap.com, a website that brings people together to "swap the stuff that they have for stuff that they want." There's no bidding of any kind and no money is exchanged. You simply offer something up to trade -- anything you have lying around in your house, really -- and in exchange, you get to pick from thousands of items other users have uploaded.
"The goal for the company is to build the largest community of swappers, essentially a peer to peer community that operates around the globe," he told The Huffington Post by phone from the Swap.com offices in Boston. "Millions of people engage in this activity around the world, you know? This has gone on for thousands of years. We're just trying to make it easier."
Swap's power lies in its ability to bring people together in times of economic turmoil, an eco-friendly way to barter and trade services. The company estimates that its services have saved members over $12 million since its launch, and reduced members' carbon footprint by a combined 11 million pounds. Swap also hosts live events all over the country, where people bring in many of their own items. Anything that isn't swapped at these events is donated to Goodwill.
Recently, Jeff launched a very personal new Swap campaign: The Swap4Schools Program. With public schools all over the country facing cutbacks, many teachers around the country are desperately in need of textbooks. "I have a lot of educators in my family and they've all been paying for many of their own supplies," Jeff said. "They're getting books from friends or going out into the community looking for them."
So Swap reached out to their own community of over a million users, asking if they'd be willing to donate books to schools in need. Jeff also personally reached out to Boston's mayor Thomas M. Menino, asking for support in contacting New England schools. Other states soon followed as hundreds of teachers registered for the site, where they listed their school's location and the books they wanted.
"We now have 500 schools signed up, spanning 42 states, and thousands of donations," Jeff said. As an example, he pointed to Alton Middle School in Alton, Ill., which has already received over 1,000 books. Jeff's own alma mater, Fitchburg High in Fitchburg, Mass., has received almost 100 donations.
Jeff is hoping to launch many similar programs within the Swap community. He says Swap4Schools is only the beginning. "There is something really amazing about having this huge social community with thousands of items that they'd just throw away," Jeff said. "There's got to be more we can do with this."