[UPDATE 1:] The CIA has released an illustrated rendering and satellite images of the bin Laden kill site. These official images do not match the original Google Maps images contained in this post. The correct images can be viewed directly below.
ARTIST RENDERING: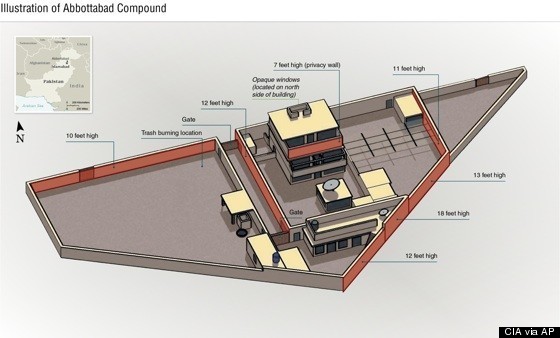 SATELLITE IMAGE: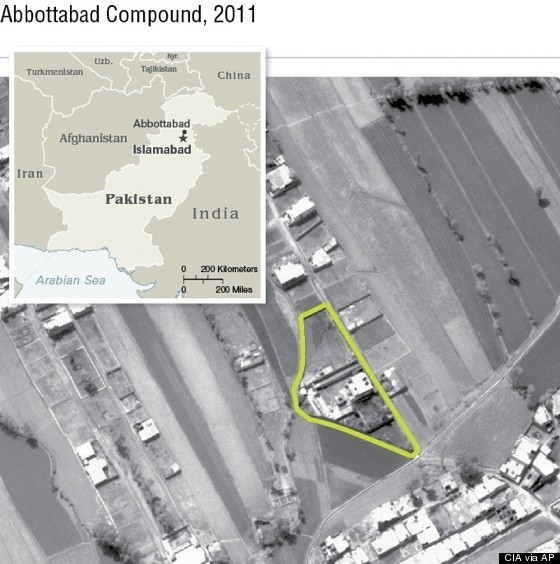 [UPDATE 2:] Google Earth coordinates (34° 10'09.64"N 73° 14'33.17"E) pinpoint the location of the compound pictured in the CIA's images, though the Google Earth image is apparently older. [hat tip, John M. and Mel P.]
GOOGLE EARTH IMAGE: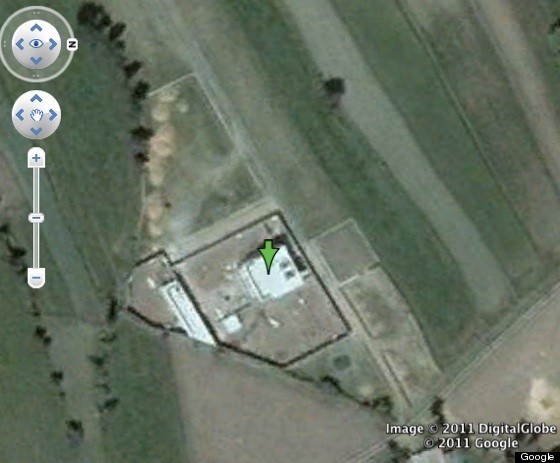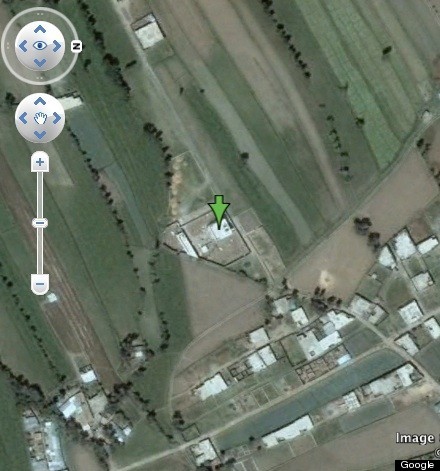 ---
[PREVIOUSLY:]President Barack Obama announced late Sunday night that Osama bin Laden was killed in Abbottabad, Pakistan during a raid by U.S. operatives.
Already, users on Google Maps have posted the suspected site of the compound where bin Laden may have been found.
Although its authenticity has not been confirmed, you can view the suspected structure in the images. Scroll down further for a nighttime photo of hilly Abbottabad, or see ABC's video from inside the Osama Bin Laden kill site.
LOOK: [via TechCrunch]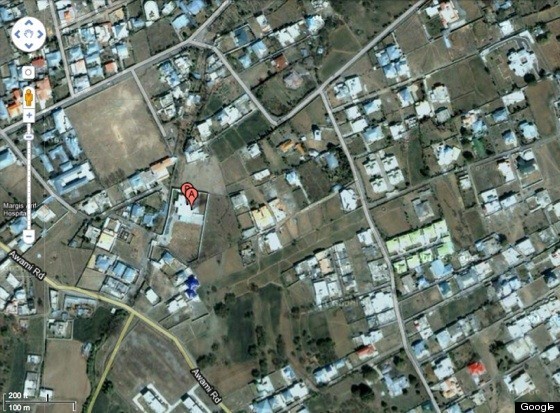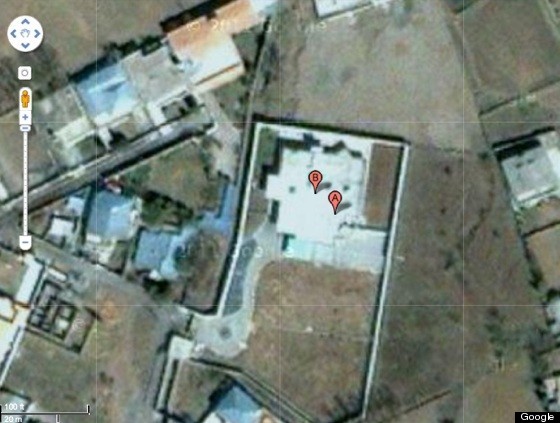 LOOK: [via Mashable]