Since announcing its 2011 line of devices back in February, HP has been quiet on any actual release dates. Today, AT&T has finally announced HP's Veer 4G will be landing on May 15th for $99.99 (with the stock two year contract).
It might not be the world's smallest, but the Veer is definitely tiny with a size comparable to a credit card. The webOS 2.2-powered device packs a lot into its small body: a 2.6-inch 320x400 touchscreen display, 800MHz Snapdragon processor, 5 megapixel camera, mobile hotspot support and a slide-out QWERTY keyboard. It'll be available in black and white at launch.
Earlier this year, Engadget called it a "multitasking beast," able to quickly swipe between apps and communication tools, and noted that the slide-out keyboard was "fairly usable." PCMag wrote that although the touchscreen and operating system look great, the webOS ecosystem's biggest problems is still its lack of available apps.
LOOK: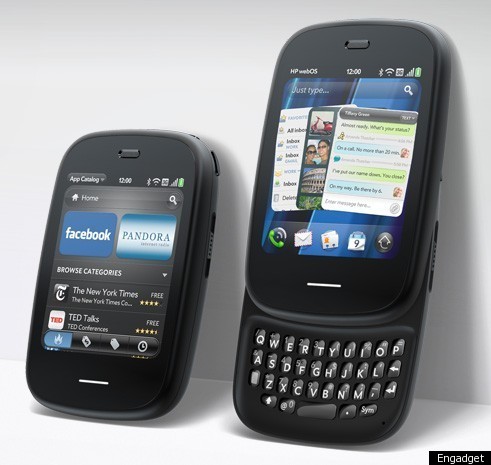 WATCH: