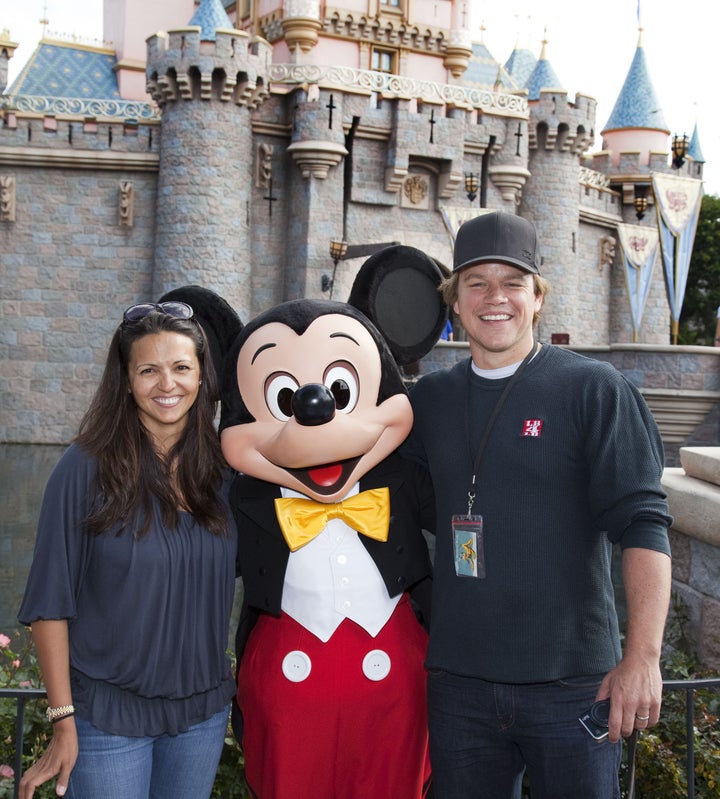 With a screenwriting Oscar in his back pocket and a decade and a half of wowing audiences with his acting, Matt Damon may be on the verge of taking the next step in his Hollywood career: directing.
Deadline reports that Warner Bros. won an active round of bidding for the spec script, "Father Daughter Time: A Tale of Armed Robbery and Eskimo Kisses," and that, more importantly, Damon will produce, star in and perhaps direct the film.
"When one of the biggest movie stars in the world, who also happens to be an Academy Award-winning screenwriter, gets on the phone with your client and offers to protect the writer's vision and opens his hand to be a creative partner, it's hard to say no," Jewerl Ross, manager of writer Matthew Aldrich, said. "The money becomes secondary. This script is not the obvious studio movie. There are no explosions. It will require delicate handling. Avoiding years of development hell was our goal."
It would be Damon's first stab at directing; a partner with Ben Affleck in the production company Pearl Street, he has produced or executive produced a number of films and documentaries, as well as the film-centered reality series, "Project Greenlight." In addition to his Oscar-winning screenplay for "Good Will Hunting," he also wrote the 2002 film, "Gerry," which he co-starred in with Casey Affleck.
It's been a busy few years for Damon; he co-starred in the Oscar-nominated "True Grit," and took the lead in "Green Zone," in 2010, and has already appeared in "The Adjustment Bureau" in 2011. He has four more films coming out this year: "Mr. Margaret," with Anna Paquin and Mark Ruffalo; "Contagion," with Gwyneth Paltrow, Kate Winslet, Marion Cotillard, Jude Law and Laurence Fishburn; "We Bought a Zoo" with Scarlett Johansson and Elle Fanning; and "Happy Feet 2," to which he'll lend his voice.