No, she's not trying on hats, but Barbara Walters slaked our slightly dotty thirst for her madcap side with her amazing impression of a bear on Tuesday's "View."
Why, you ask, did Barbara suddenly start growling and clawing at the air? Well, she was discussing Alicia Silverstone, who named her newborn baby Bear. Sherri Shepherd, not initially aware of the spelling, asked, "you mean like raaawwwwr--bear--or take your clothes off--bare?"
"Raaawwwwr--bear," Barbara replied, enthusiastically growling. Then, for emphasis, she did it again, clawing at the air in a very bearlike fashion.
A couple of things to mention here. First: an incredible five seconds of Barbara-as-bear. Second: Sherri's impression was also rather priceless, as can be seen in the photo below.
Sherri as a bear: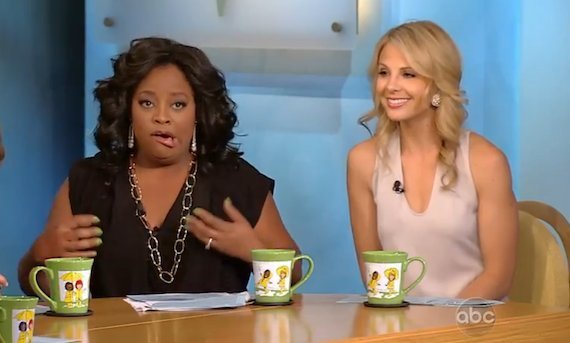 Who do you think did the better bear impression, though? Watch, and tell us in our poll below.