The secret is out: Prince William and Kate Middleton are spending their honeymoon on a private island in the Republic of Seychelles, an archipelago in the Indian Ocean famous for its exclusive white sand beaches, majestic coral reefs and tropical climate.
The former British colony attracts high-profile guests. Sir Paul McCartney, Pierce Brosnan and Salma Hayek are among the celebrities reported to have vacationed there.
Here is some essential information about this island nation:
Geography:
The Republic of Seychelles is a group of islands that is about 1,000 miles off the eastern coast of Africa and northeast of the Republic of Madagascar.
The archipelago is made up of about 115 coral and granite islands, known as the Outer Islands and Inner Islands, respectively. According to the Seychelles Tourism Board, only two of the Outer Islands have accommodations for tourists. About 90% of the population lives on Mahe Island.
MAP: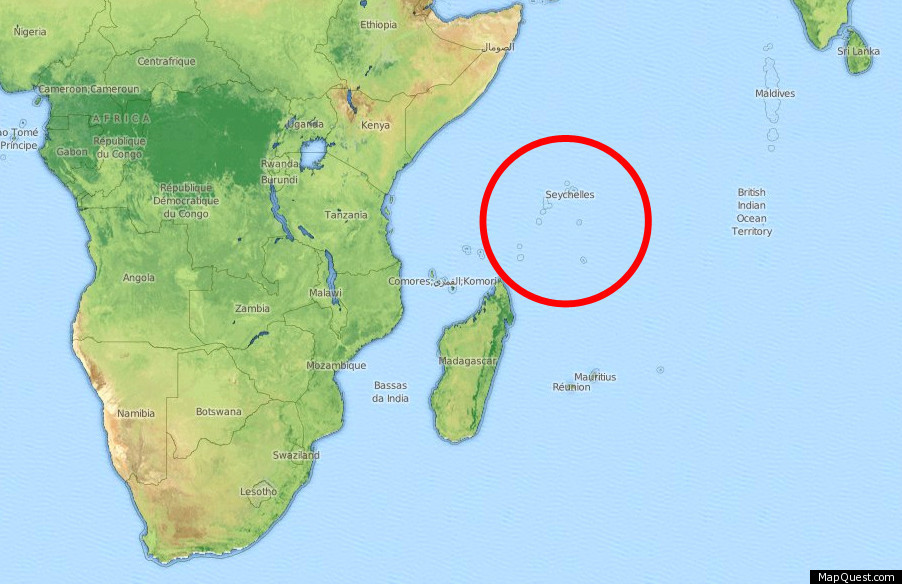 Languages:
There are three official languages: Creole, English, and French.
Attractions:
A nature-lover's paradise, the Seychelles is famous for ecotourism. The islands' permanent residents include giant tortoises and over 200 species of birds, and the clear water and abundant marine life make it a diver's paradise.
The archipelago boasts two UNESCO World Heritage sites: Aldabra Atoll and Vallée de Mai Nature Reserve.
Aldabra Atoll is a relatively undisturbed coral island that is home more than 150,000 giant tortoises and 273 species of flora.
Vallée de Mai Nature Reserve has the world's largest population of coco de mer, which, according to UNESCO, is "a flagship species of global significance as the bearer of the largest seed in the plant kingdom."
Population:
With fewer than 90,000 people, the Republic of Seychells has the smallest population of any African country. People hailing from the Republic of Seychelles are known as Seychellois.
Economy:
Tourism and foreign investment are the largest economic drivers. The services sector, which includes tourism, commerce and fishing, makes up nearly 70% of gross domestic product (GDP).