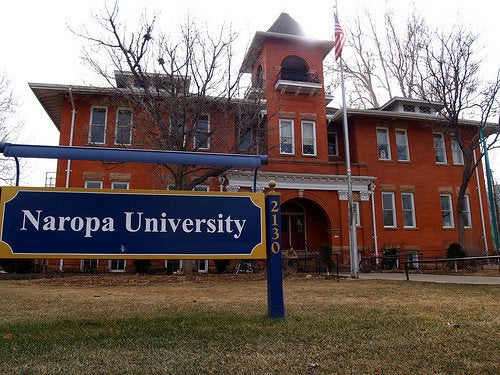 Naropa University, the Buddhist-inspired school of contemplative education, is looking for a new home -- possibly outside of Boulder.
In a breakfast meeting Thursday morning with members of the Boulder City Council, Naropa officials said they are in the early stages of looking for a new site to consolidate the university's three Boulder campuses.
"We have this major vision," Naropa President Stuart Lord said. "It's now clear that our future is tied to a consolidated campus."

Read more on The Huffington Post