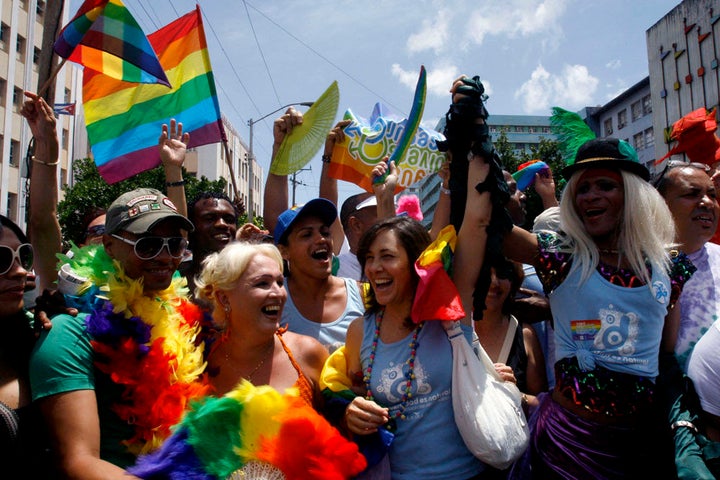 Today, the world made a statement about tolerance. May 17, 2011 marks the 21st annual International Day Against Homophobia (IDAHO), the anniversary of the World Health Organization declassifying homosexuality as a mental illness. From activism in Asia to transvestite beauty pageants in Cuba, here's how the world spoke out against homophobia and transphobia.
"The World Health Organization removed homosexuality from the International Classification of Diseases on May 17th, 1990...Yet over two decades later, stigma and discrimination against homosexuals still exists, and can result in restricted access to health services and missed targets for health programmes...."
Activists are calling on the WHO to lobby for national health authorities worldwide to include its 1990 guidelines.
France
France's IDAHO Committee has ranked each ministry in its fight against homophobia and transphobia, according to IDAHO France. The ministries of education, justice and overseas territories rank last. The ministry of culture also got a bottom ranking, although it's headed by Frederic Mitterand, who is openly gay.
"These are not Western concepts; these are universal human rights.."
Canada
Canada's using IDAHO as a teachable moment. The 340,000-member National Union of Public and General Employees (NUPGE) is urging union members and the general public to fight against homophobia and transphobia. On the union website, NUPGE National President James Clancy recognizes the strides Canada has made and calls awareness to the need for equality around the world:
"While unions have successfully campaigned for equal rights for LGBT people in the Canada, around the world the situation is sadly very different."
Support campaigns to end homophobia today and every day by clicking below.