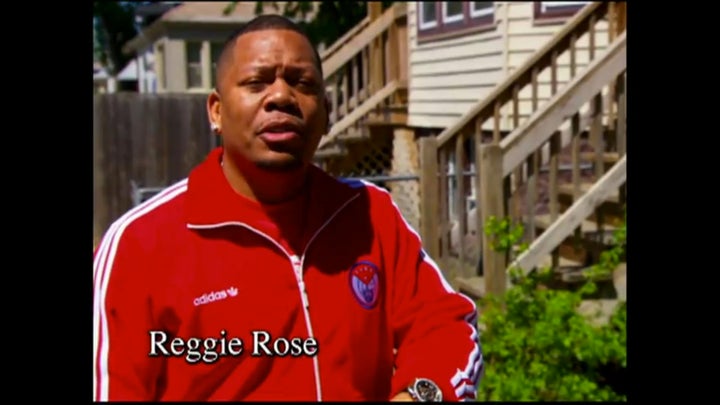 So far, Dwyane Wade and Derrick Rose have each led their teams to one victory in the highly anticipated Chicago Bulls-Miami Heat playoff series. Most trips up and down the court, the two have guarded one another, going head to head at both ends.
The young guards are lethal attackers, finding their way to the rim and scoring in acrobatic, improbable fashion as often as they throw down ferocious dunks in transition. Their similarities in style might well owe to a similarity in background: the two grew up in adjacent neighborhoods on Chicago's South Side, and they grew up idolizing Michael Jordan.
NBA.com has posted a moving video of the older siblings of the two stars, Tragil Wade and Reggie Rose, revisiting the neighborhoods where they grew up and talking about shepherding their kid brothers through crime and violence and into international celebrity.
In the clip, Tragil and Reggie talk about Jordan's impact on the South Side, and what the match-up of their two brothers means for their families, and for the city.