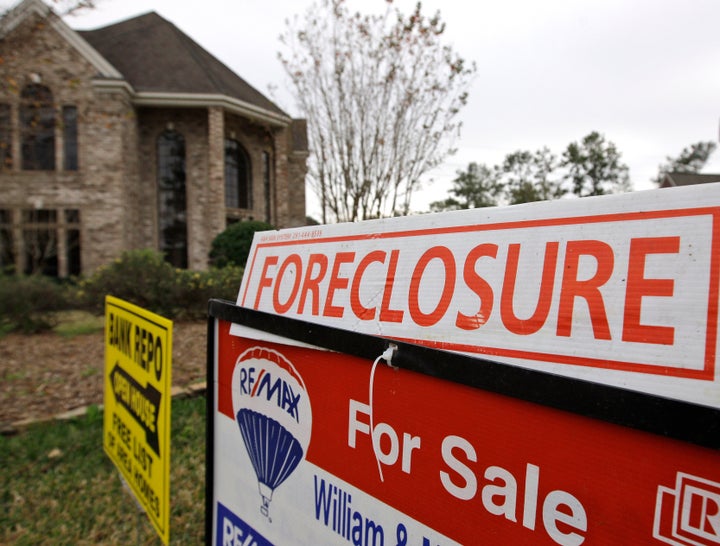 Americans' views of the housing market have quickly gone from bad to worse.
According to a new survey, conducted by Harris Interactive survey and released by Truilia and RealtyTrac, 54 percent of U.S. adults said they don't expect the housing market to recover before 2014. Just six months ago, in November, 34 percent of those surveyed said it would take until 2014.
The housing bulls may be dwindling too. Last November, 42 percent of respondents said they expected the housing recovery would occur by 2012 at the latest. But by April, only 23 percent of surveyed adults expressed that same level of optimism.
Growing pessimism appears warranted in a market that has watched national housing prices fall for 57 straight months, according to data compiled by Zillow and cited by the Wall Street Journal. And the situation would seem to be getting worse. Not only have median housing prices dipped 8.2 percent in the last year, they fell more in the first quarter of the year than at any point since late 2008, declining 3 percent from the previous quarter.
"The reality is we're actually backtracking," Truilia CEO Pete Flint said in a conference call. "In my eyes, we have another 18 months until we start to see signs of price stability in the housing market," Flint added in a release.
If there's any question about the pervasiveness of the housing crisis, 30 percent of surveyed homeowners said they know someone that has been a part of the housing crisis in some way: either through a loan modification, stopped mortgage payments, foreclosure or walking away from or short selling a home.
Americans also want government to do more to aid the recovery, according to the results. Discounting the 22 percent saying they were uncertain, over half of respondents (45 percent total) said the government is not doing enough to help the housing recovery. Only 17 percent total said the government is doing too much.
A lot of Americans are "at least somewhat likely" to buy a foreclosed property in the future -- specifically, 56 percent of renters and 47 percent of current homeowners. But they're expecting a steep discount, as the average adult expects the cost of a foreclosed home to be 38 percent less than non-foreclosed property.
With foreclosure filings expected to jump 20 percent this year, interest in buying bank-owned property is strong, particularly among investors and first-time homebuyers, but not strong enough to keep up with the growing inventory created by the foreclosure crisis, said Rick Sharga, senior vice president of RealtyTrac, in a conference call.
Indeed, foreclosure resales now account for nearly one-fourth of all home sales. But often, potential homeowners are finding it difficult to apply for loans. And even if loans are approved, lenders worry that home prices will continue to drop, Sharga said.
Another group taking advantage of the housing market is foreign buyers, who collectively accounted for 8 percent, or $82 billion, of the total housing market in the 12 months leading up to March 2011, according to a study by the National Association of Realtors cited by the Wall Street Journal. And their increasingly opting for the cheaper houses. The percentage of houses purchased by foreign buyers below $200,000 has risen 28 percent since 2007.
Harris Interactive spoke to 2,018 U.S. adults for the study.