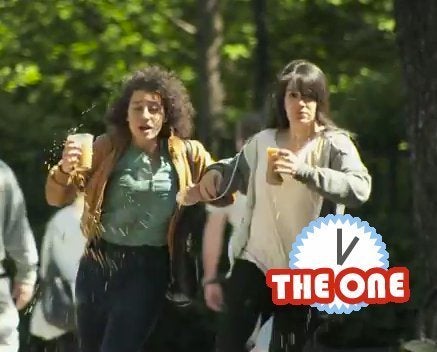 Ilana Glazer and Abbi Jacobson, the ladies behind webseries Broad City, ended their second season today with an ode to the Big Apple. And not postcard New York, either. Stuck-behind-a-slow-walker New York. Being-accosted-by-a-lady-who-wants-you-to-sign-her-petition New York.
And sure, in Ilana and Abbi's city Amy Poehler and Kristen Schaal just happen to be casually hanging out on the sidewalk, but I'm sure that's the kind of stuff you come to expect living in a town where everyone vogues in the street like Rosie Perez in "Do The Right Thing." That's real, right? They didn't make that part up.
We get it -- you're busy. Only have time for one web bit a day? Here's The One thing we think you cannot miss today.