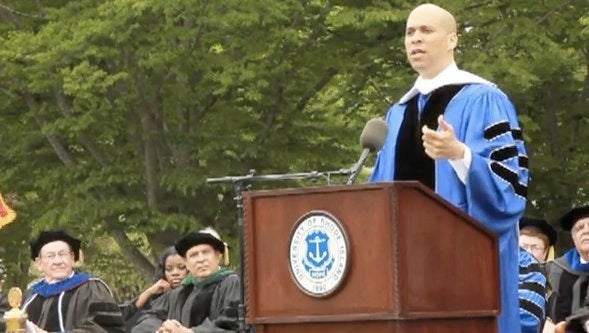 This weekend, Cory Booker spoke at University of Rhode Island's commencement ceremonies.
In his speech, Booker stressed the preservation of individual truth.
"This world has a way of trying to homogenize you," he told graduates. "Trying to sanitize you. Trying to scrub you of your unique divine genius. This world wants to make you regular."
Check out some highlights of his URI commencement speech below:
Video by Frank Mastrobuono