The single deadliest Tornado in the U.S. since 1950 tore through Joplin, Missouri this past weekend, tragically killing at least 122 people.
Devastating images of the twister's destruction have already spread across the Internet, as has a horrifying video shot from inside the heart of the storm. Now, an aerial photo from GeoEye reveals the massive extent of ruination left behind from the tornado.
From GeoEye:
This one-foot resolution, digital aerial image of Joplin, Missouri, was collected May 24, 2011 at approximately 9:30 a.m. The image shows the remains of Joplin High School, located at 21st and Indiana, just two days after a Level 5 tornado touched down on May 22, 2011 and destroyed most of the town.
Scroll down to follow the path of the tornado through Joplin, Missouri.
Click here to see how you can help relief efforts.
Aerial imagery courtesy of MJ Harden, a GeoEye Company.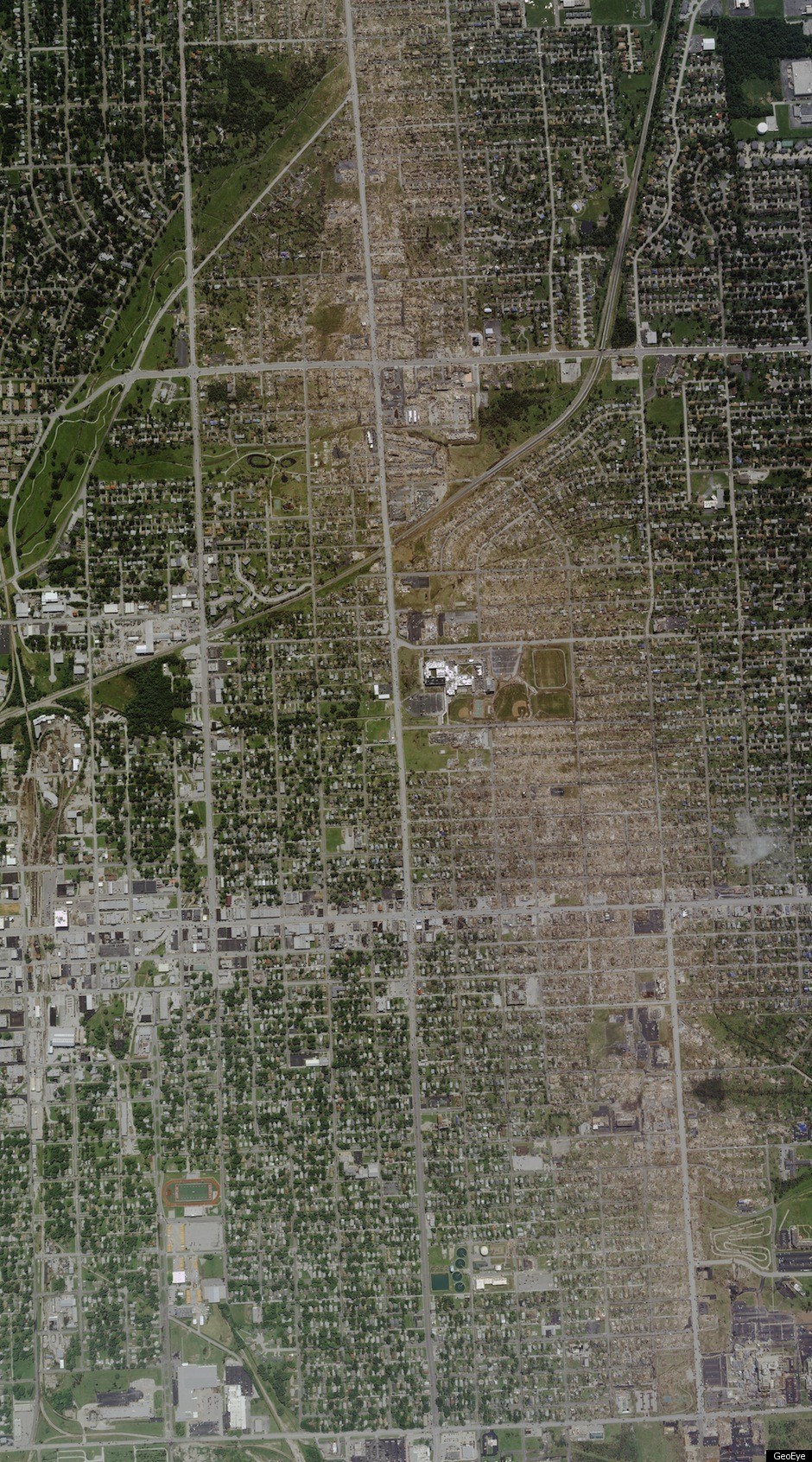 Editor's note: This post originally stated the image was a satellite photo. This has been corrected to clarify that the photo is an aerial image, taken from 10,000 feet high, not from space.