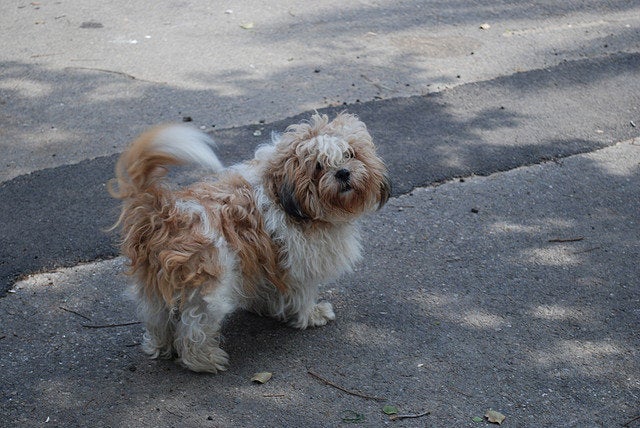 A bicyclist may have overreacted when he was confronted by an unleashed Shih Tzu in west suburban Riverside Tuesday, and now faces animal cruelty charges.
A bicyclist was riding through Harrington Park when the dog approached him. A confrontation with the dog's owner ensued, and 53-year-old Daniel Maskill allegedly doused the nine-pound dog with the can of gasoline he had just bought for his lawn mower, and threatened to light the animal on fire.
The dog's owner was nearby making business calls on a park bench, and had let his pet off the leash to run around. Dogs in Riverside must be on a leash, according to city ordinance, and Maskill apparently felt threatened by the small dog approaching him on his bike, the Chicago Tribune reports.
The Tribune also quotes Riverside police chief Thomas Weitzel, who had little sympathy for Maskill's position. "It doesn't give him the right to intimidate. It was way out of bounds," said Weitzel. "That's clearly escalating the situation to a criminal act."
If convicted, Maskill could face up to a year in Cook County Jail.