Via Realtor.com and AOL Real Estate: Charlie Sheen has just listed his Beverly Hills Post Office home for $7.2 million. The five bedroom, seven bathroom home is almost 8,000 square feet and features a swimming pool, outdoor kitchen and dining area, and access to private tennis courts in the exclusive Mulholland Estates community.
According to TMZ, a porn company made a cash offer of $4.5 million on the home, but Sheen's real estate agent Marty Trugman denies the report. Trugman confirms that there has been interest from others (not from a porn company), but no offers as of yet.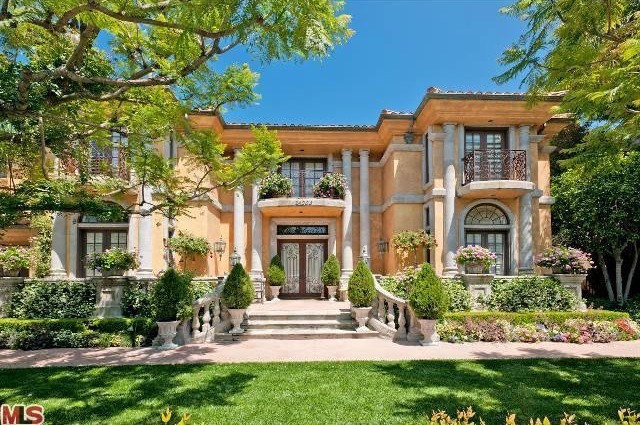 Photo courtesy of Realtor.com
Sheen owned the home with then-wife Brooke Mueller, and he reportedly bought out Mueller's stake in the property for $1 million in order to sell it, says the Wall Street Journal. Earlier this year, Sheen bought another mansion in the same Mulholland Estates community from Hollywood producer Mike Medavoy, and AOL Real Estate points out that Sheen may simply be moving down the block into this new property.
Sheen's home has seen a lot of chaos this year as the actor publicly broke ties with producers of CBS's "Two And A Half Men" in a troubling, often incoherent, media blitz.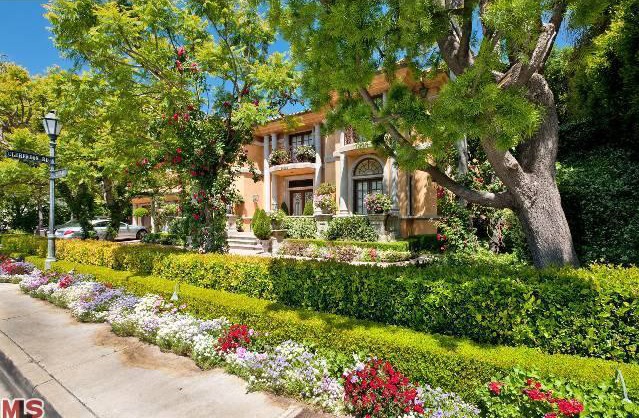 Photo courtesy of Realtor.com
In early March, soon after footage of Sheen's living arrangement with his "goddesses" aired, Los Angeles Police came to remove Sheen's twin toddlers from his custody. Just days later, police swarmed it when they got wind of a possible restraining order violation (no arrests were made that night). Charlie Sheen has also used the home to broadcast his short-lived web series "Sheen's Korner."
Below, footage of the removal of Sheen's sons from his home.