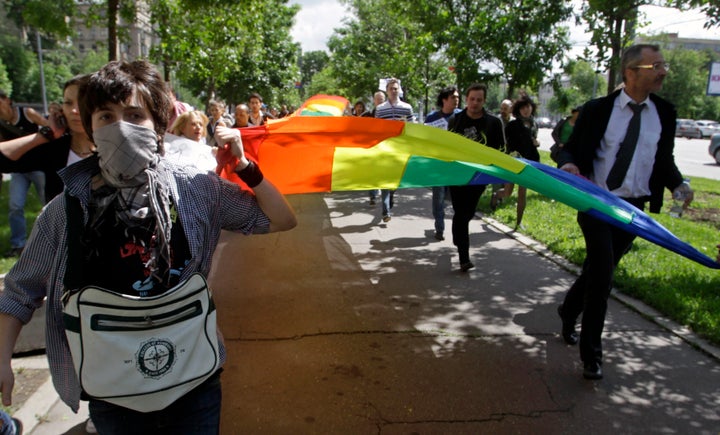 Story courtesy of the Windy City Times

Gay Liberation Network ( GLN ) co-founder Andy Thayer is among several people who have been arrested for participating in a banned gay-pride event in Moscow, Russia, organized by GayRussia, according to ChicagoPride.com.
The event took place May 28 in downtown Moscow.
Despite a decision last fall by the European Court of Human Rights that the Russian government's bans of previous Pride events were in violation of the Russian Constitution's guarantee of freedom of assembly, authorities have again barred Moscow Pride this year, according to a GLN press release. In 2009, Thayer was among those arrested at a pride event in that city.
"It is testimony to the courage of GayRussia organizers that they have chosen to go forward with Moscow Pride, despite the authorities' illegal ban on Pride and the lack of every legal protection for Russian LGBTs—of their jobs and housing, for example," said Thayer in the statement.