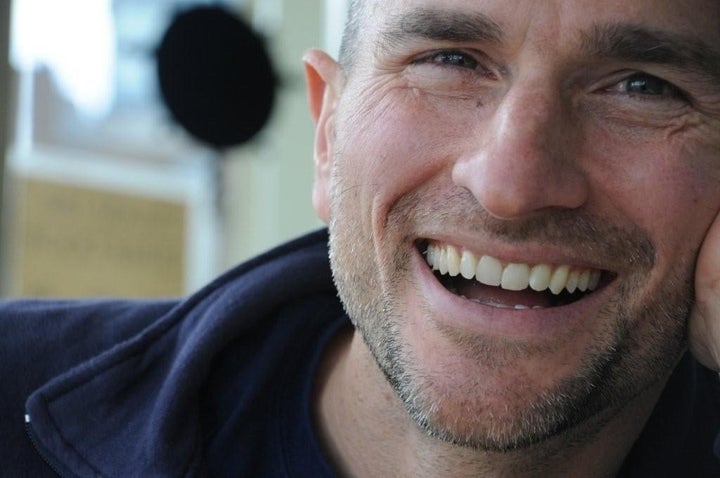 What do you do when you desperately want to be an architect, but you realize you kind of -- for lack of a better word -- suck at it?
Raised by a single mother who worked as a waitress, Steve Glenn, the founder of sustainable housing company LivingHomes, grew up in North Carolina. As a child, he developed a love for building things out of Legos and matchbooks.
"Architecture was definitely my first love as a kid," Glenn told The Huffington Post from his office in California. "I had books on Frank Lloyd Wright, and I thought I might go into design."
Glenn eventually made his way up to Brown University, where -- for a time -- his sights were still set on a career in architecture. But he soon realized he had neither the talent nor temperament for the life of an architect.
"I was mediocre at best," Glenn said. "It didn't take long for me to realize that."
Nonetheless, Glenn continued to study and revere development pioneers like James Rouse -- a master of planning, community development, and creator of the "festival marketplace." Faneuil Hall in Boston and the South Street Seaport in New York City are among Rouse's many large-scale projects.
In addition to Rouse's development work, he also had a social conscience, raising billions of dollars for affordable housing projects in American communities. "[Rouse] felt that it was his God-given responsibility to add this social component to the work he did," Glenn said. Though Glenn never met Rouse in person, Rouse turned him onto the idea of "profit in purpose."
"He never told his investors that," Glenn said. "But that's really what he was doing."
After college, Glenn held a string of illustrious positions in a variety of fields. He founded a number of successful tech startups, and co-directed Disney's Virtual Reality Studio, before finding himself spearheading the Clinton HIV/AIDS Initiative in Mozambique, a $220 million program that provided care to over 350,000 people infected with HIV/AIDS.
"All the work meant something to me," he said. "But I still felt pulled by real estate and development."
So Glenn started planting the seeds for LivingHomes, a company that today works with leading architects to create unparalleled, prefab sustainable homes and communities.
"I had noticed that a lot of environmentally active people I knew –- if they wanted a home with modern design, they were hiring their own architects, and it was really expensive," Glenn said. "So I said 'I'm going to try to build homes that offer great design with an extremely low ecological footprint, delivered much faster and at a lower cost.'"
The first LivingHome, designed by leading architect Ray Kappe, was installed in eight hours. It became the first home in history to receive a LEED Platinum rating, the highest award in the Leadership in Energy and Environmental Design certification system. And it was the only home to win the top sustainability award from the American Institute of Architects in 2008. Green Homebuildernamed the second LivingHome the Green Home of the Year. Each home is built around the "Six Zeros of Sustainability": zero waste, zero energy, zero water, zero emissions, zero carbon and -- for good measure -- zero ignorance.
For now at least, LivingHomes are not very inexpensive. Its custom homes take close to a year to build and cost between $185- and $325-per-square foot. But Glenn's plan has always been to lower the price as much as possible in the coming years and make these sustainable homes available to as many communities as possible.
"We had our best year ever last year, but in this real estate climate, we're blessed to be making ends meet," he said. "The downturn has certainly been a challenge for our business."
Further echoing his hero, James Rouse, Glenn has also co-founded a number of organizations that foster community development, including the Hope Street Group, which is dedicated to making economic opportunities available to the greatest possible number of Americans. He also launched the Sustainable Business Council, which brings leaders together to focus on environmental issues in business.
"There are people who help the world every day –- teachers, health care workers, leaders of nonprofits," Glenn said. "[Rouse] helped me appreciate that businesspeople can do that, too."