Unlike your average 18-year-old girl, recent high schol grad Dakota Fanning got a pretty sweet graduation gift: a modeling gig for Marc Jacobs' newest fragrance, Oh, Lola.
Fanning will front the ad campaign for the floral scent, which is a spin-off of the brand's Lola perfume. Said Jacobs to Women's Wear Daily, "We recolored the bottle and changed the juice [...] This Lola is more of a Lolita than a Lola, but we weren't going to call the fragrance Lolita. Lola is more seductive; Oh, Lola is sensual, but she's sweeter."
Although the Juergen Teller-shot ads don't officially debut till August, WWD published a sneak peek at the images, which feature a pink-clad Fanning doing her best Lolita impression and totally nailing that sweet-but-sensual thing. Of his brand's new spokesmodel, Jacobs said, "When we were speaking about who to use in the Oh, Lola fragrance ads -- I had recently seen 'The Runaways.' Dakota was in it, and I know she could be this contemporary Lolita, seductive yet sweet."
Check out the pic below, and head to WWD.com to read more.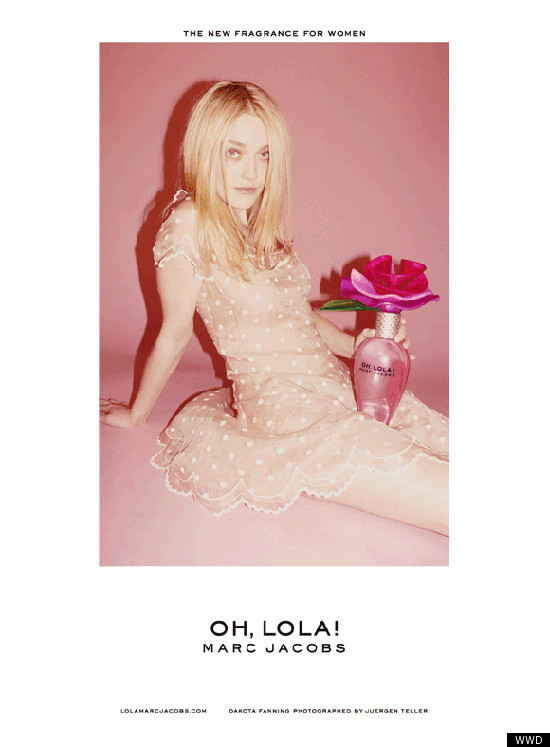 (Image courtesy of Coty)