A freak U.S. accident stirred the wartime memories of many this week, when a B-17 bomber made an emergency landing in a cornfield outside Chicago before being consumed by flames, the Associated Press reports.
Fortunately, all aboard escaped unharmed, and if nothing else, the brief flight served as a reminder of who the now-iconic planes were an integral part of life on the frontlines during World War II.

LIFE.com is celebrating the technology and spirit of WWII-era Allied bombers and their crews with a new vintage gallery, much of which is presented in vivid color.
Check out a selection of photos below. Be sure to check out the full gallery from LIFE.com.
Photos and captions courtesy of LIFE.com.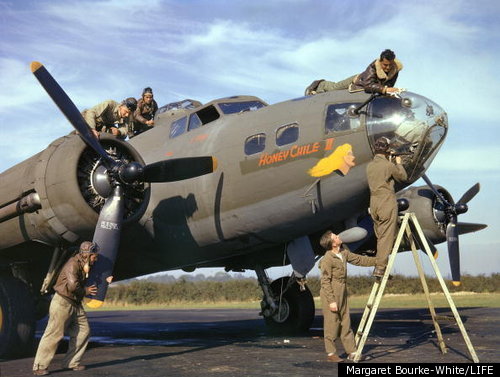 Flight and ground crews of a B-17 bomber make adjustments to their plane prior to a mission in England, fall 1942.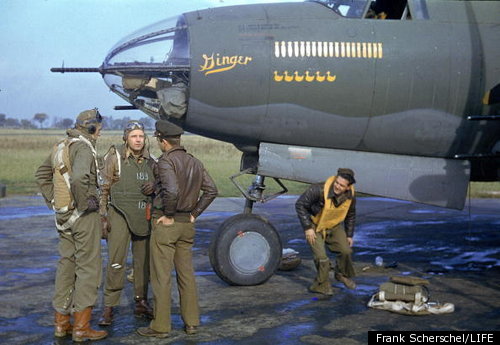 Crew of a U.S. B-26 Marauder nicknamed "Ginger" discusses an upcoming run in England in 1944.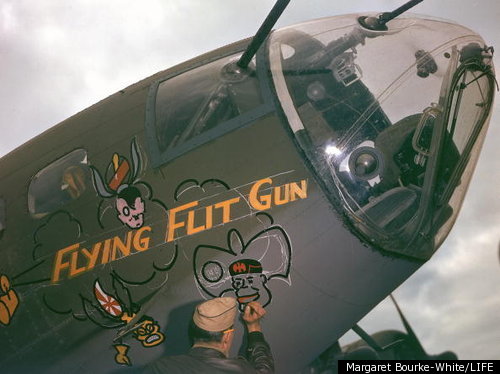 An American soldier paints a logo on the nose of a B-17 bomber in England, fall 1942.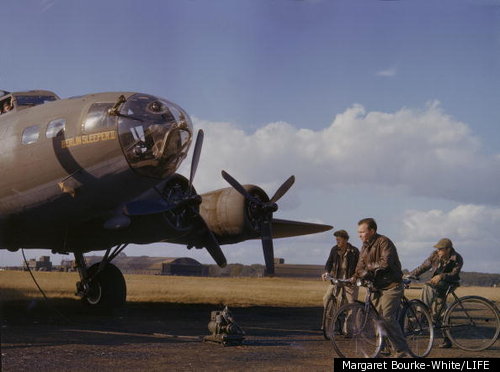 Three American military personnel, possibly ground crewmen, sit on their bicycles in front of a B-17 bomber in England in 1942.