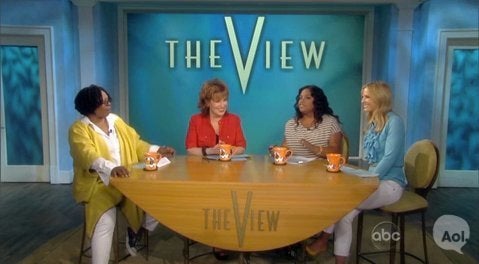 Friday morning, the ladies of "The View" weighed in on HuffPost blogger Vicki Larson's piece, "Hot or Not? Why Women Shouldn't Pick Attractive Husbands," which cited research that attractive men don't make the best husbands. In light of Anthony Weiner's recent scandal, Larson argued that the path to a successful marriage is best embarked upon with a less attractive, and thus more faithful, man.
Joy Behar agreed with Larson and referenced several political adulterers, joking, "John Edwards is exhibit A. He's a good looking guy, better to go Wolf Blitzer or Henry Kissinger."
Sherri Shepherd was also on team Larson, pointing out, "Isn't it if you're not as attractive, you have to use other skills?"
Elizabeth Hasselbeck seemed to feel differently, saying, "If [your husband] is attractive to other women, you just have to make sure that you are fulfilling whatever needs that [he] may have."
Watch the clip of "The View" below and tell us who you side with: