A UK watchdog has officially dismissed complaints from Naomi Campbell that Cadbury's use of her name in a recent advisement was racist, reports the Guardian.
The ad for Cadbury's new Bliss chocolate bar read, "Move over Naomi, there's a new diva in town," with the candy bar resting on a pile of diamonds.
Campbell accused Cadbury of comparing her to chocolate because of her skin color, saying, "It's upsetting to be described as chocolate, not just for me, but for all black women and black people."
The company initially defended the ad, claiming that it was the supermodel's infamous diva attitude, not her race, that it intended to invoke.
Now, after Cadbury apologized and removed the ad, Britain's Advertising Standards Authority has ruled that the ad was not racist after all.
According to the Guardian, the ASA council ruled that the advertisement was "likely to be understood to refer to Naomi Campbell's reputation for 'diva-style' behaviour rather than her race."
The watchdog concluded that the ad, therefore, posed no real threat. ASA told the Guardian, "On this basis the council decided that the ad was unlikely to be seen as racist or to cause serious or widespread offence."
See the ad in question below: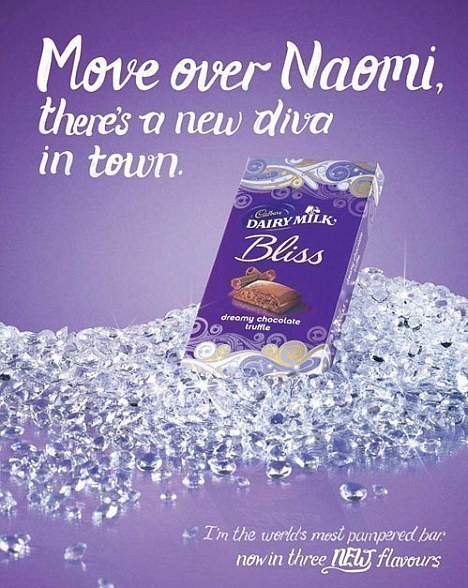 Watch this video for more on Naomi Campbell: