Tuesday is not only the longest day of the year, the solstice, and the official start of summer, but also on of the few days a year that the National Park Service decides to open its doors. One hundred parks across the country will not charge entry fees, so it's the perfect time to take that overdue hike. We took it upon ourselves to find five fantastic free adventures.
Celebrate summer this very afternoon!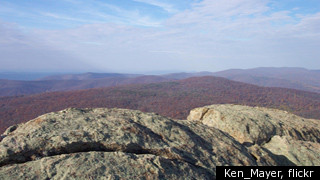 Shenandoah National Park
The drive down Shenandoah National Park's Skyline Drive is picturesque and about the right length (3 to 3 and a half hours) to find the perfect picnic spot and get back to D.C. by nightfall. With a speed limit of 35 mph, the drive ambles along the crest of the Blue Ridge Mountains and includes 75 overlooks with gorgeous views of Shenandoah Valley. The road has four entrances: Front Royal near Rt. 66, Thornton Gap at Rt. 211, Swift Run Gap at Rt. 33, and Rockfish Gap at Rt. 64. (Check out a full map of the drive here.) Crank up that air conditioning and enjoy the view.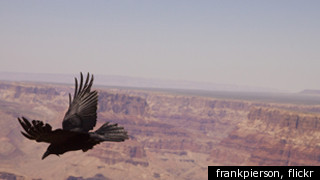 Grand Canyon National Park
The park will be holding its 21st annual Star Party until June 25. Amateur astronomers will be on hand to offer telescope viewing sessions and help visitors view Saturn, various star clusters, and other pieces of the infinite more. The Grand Canyon does not suffer from much light pollution, so it is an ideal location for budding astronomers. One tip: Bring a sweater. Temperatures tend to drop very suddenly after sunset.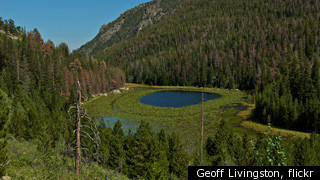 Rocky Mountain National Park
To experience nature without over-exerting yourself, go for a picnic in the beautiful Rocky Mountain National Park. The park offers a detailed list of ideal picnicking locations, including information on the number of tables and grills. Choose a favorite view by checking out their map, which is basically a nature menu. Should you find yourself so well-rested post-picnic that you fancy some wildlife watching - bighorn sheep, elk, and the endangered boreal toad lurk nearby. (Well, the toad lurks, the other animals just sort of stand around.)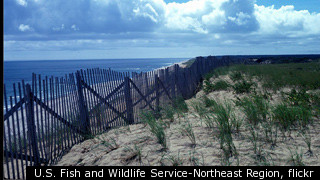 Cape Cod National Seashore
The seashore has several gorgeous hiking trails to offer, but for those feeling the need for speed - a very responsible and grandmotherly speed that is: going over 10 mph is not allowed - try one of the park's two biking trails. Each path is around 2 miles long and travel along the coastline, and by ponds and picnic areas. The trails can be accessed from Truro or Eastham.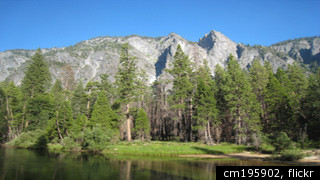 Yosemite National Park
Yosemite is one of the world's greatest places to hike, but the beginning of summer may not be the best time to attempt the Half Dome. Keep it mellow on a 2.2 mile trek down the promisingly named Old Big Oak Flat Road. Really, just go to Yosemite. Even if you just walk across a campground parking lot to use a port-a-potty, it will be gorgeous.
Photos: Ken_Mayer/Flickr, frankpierson/Flickr, Geoff Livingston/Flickr, U. S. Fish and Wildlife Service - Northeast Region/Flickr, cm195902/Flickr, Alaskan Dude/Flickr