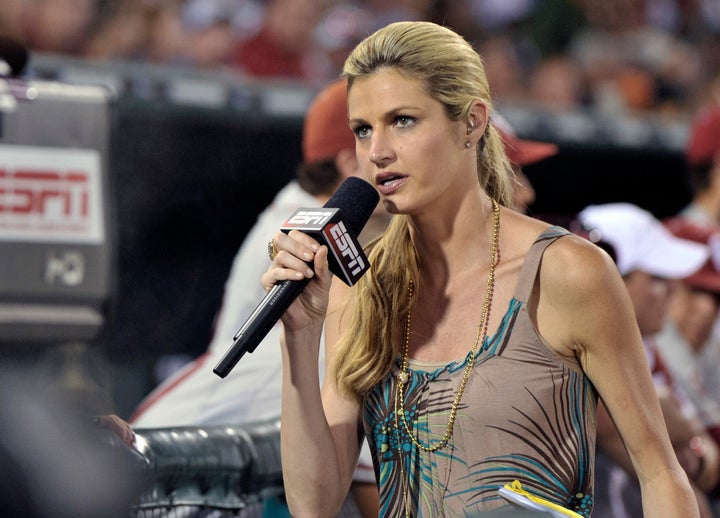 If you're trying to get Erin Andrews' autograph, it's probably not a good idea to mention the peephole video.
That is exactly what happened at the NCAA College World Series when a couple of fans kept calling out for Andrews to sign an autograph. After spending a few minutes calling her name and trying to grab the ESPN reporter's attention, one of the kids shouted, "I'm gonna watch your video tomorrow."
That didn't sit well with Andrews, who immediately looked over to the fans and stared them down.
She walked over to the stands and confronted the fan. She asked him to repeat himself, but he refused.
"If you are going to be cool enough to say that, man up to it," she said.
In the summer of 2009, Andrews was secretly videotaped while she was naked in her hotel room. The video was posted on the internet by a man named Michael David Barrett.
Scroll down to watch the video.