Don't let yourself fall into a shopping rut. Instead, explore some of the best boutiques around the country. This week: The Haymaker Shop, 5507 North Clark Street, Chicago, IL.
There's no doubt that Arrin Williams's newly opened store is right at home in Andersonville where the city's hippest design shops are located. The store just opened earlier this month and already design-savvy shoppers have honed in on the shop's quality sustainable furniture, neat handcrafted accessories, and edgy art by local and up-and-coming talents. Here's a snapshot of the store and a short Q&A we had with Arrin.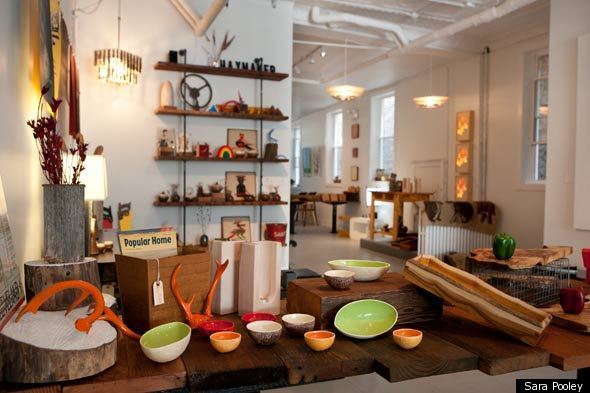 1. What was the inspiration for opening The Haymaker Shop?
Good people making great things. I wanted to give emerging and talented local folks a space to sell their items.
2. What have the most popular pieces in The Haymaker Shop been so far?
The Know Your Flag Chicago-themed posters, the live edge and natural wood serving trays/cutting boards, and the I Am Home wood-and-plastic fence wall art.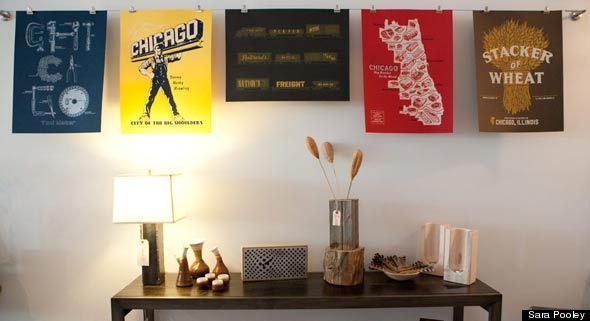 3. What keeps the visitors coming back?
A comfortable and welcoming space that wants to support the local creative community, and conversational employees.
4. Do you have a favorite item in the store?
There's this coffee table that's made from salvaged Hackberry wood with a hand-fabricated steel frame by Modern Industry Design.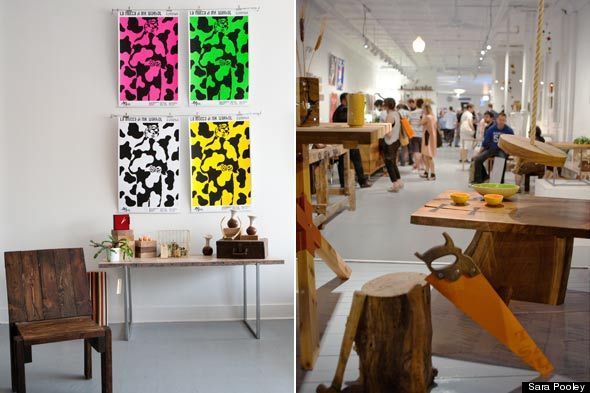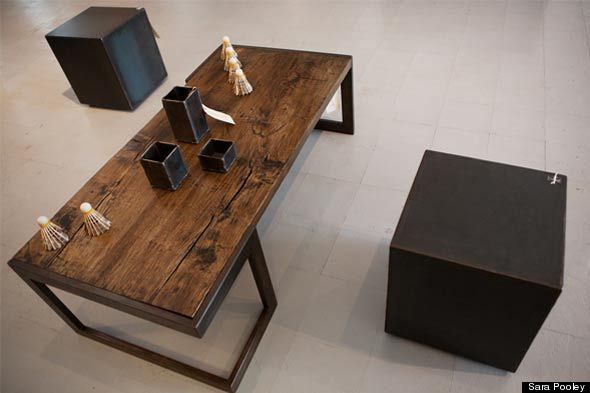 5. What do you like most about your store?
It's open and airy and it's the right mix of serious and whimsy.
6. Fun fact:
The store was a complete dump before I took it over. Someone had dry-walled over 5 windows and half-boarded up the rest; there was dated fabric used as wallpaper...there are tax forms in the basement from a former tenant dating back to 1976.
On ShelterPop's wishlist: Vegetabowls (usable pottery cast from real fruits and veggies), $20–$30.