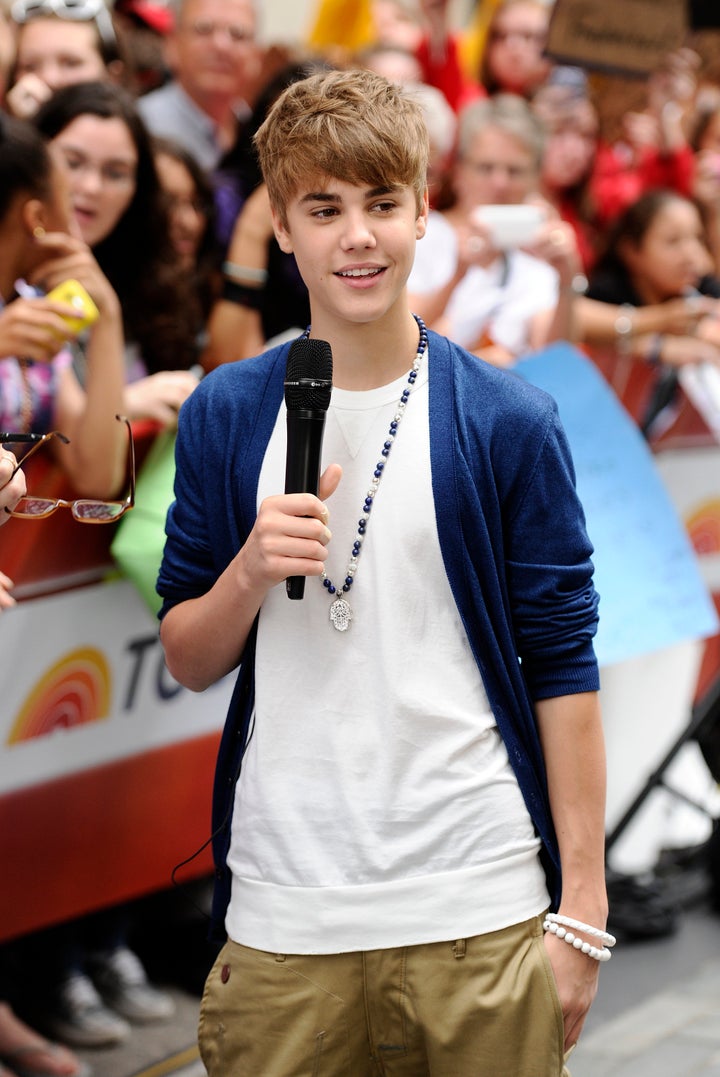 UPDATED: TMZ is reporting that Bieber was actually knocked down by an undercover cop who had lept to his defense when a crowd got rowdy; not realizing he was a police officer, Bieber got defensive, and his security team tried to pull the police officer away.
Things were cleared up, however, and disorderly conduct charges against one of his bodyguards were dropped. Scroll down for a photo, and click over to COED Magazine for more.
_____
Bieber, who appeared on "The Late Show" in the city Wednesday night and appeared on "The View" earlier Thursday, was assaulted after coming outside to tell fans that they would not be able to access his cologne debut and autograph signing; only fans who had waited in line to receive a ticket were allowed in.
When he stepped out, ABC reports, a man took him to the ground after jumping over a barrier; the teen star was uninjured, but "very shaken up," a source told the news station.
The man was taken away by police.
PHOTO: