Looks like Michelle Obama has added another name to the FLOTUS Faves Rotation.
Style blog Mrs. O points out that the pants worn by the first lady to paint a mural at the Botswana-Baylor Adolescent Center last week weren't splattered from a previous mural painting engagement, they were in fact a pair of Doodle Print jeans by It Designer and all-around cool kid Alexander Wang.
You can grab the pants here, but might we also suggest the Doodle Print Canvas Backpack? (Full disclosure: we have a total A. Wang obsession/problem.)
Take a look and tell us what you think.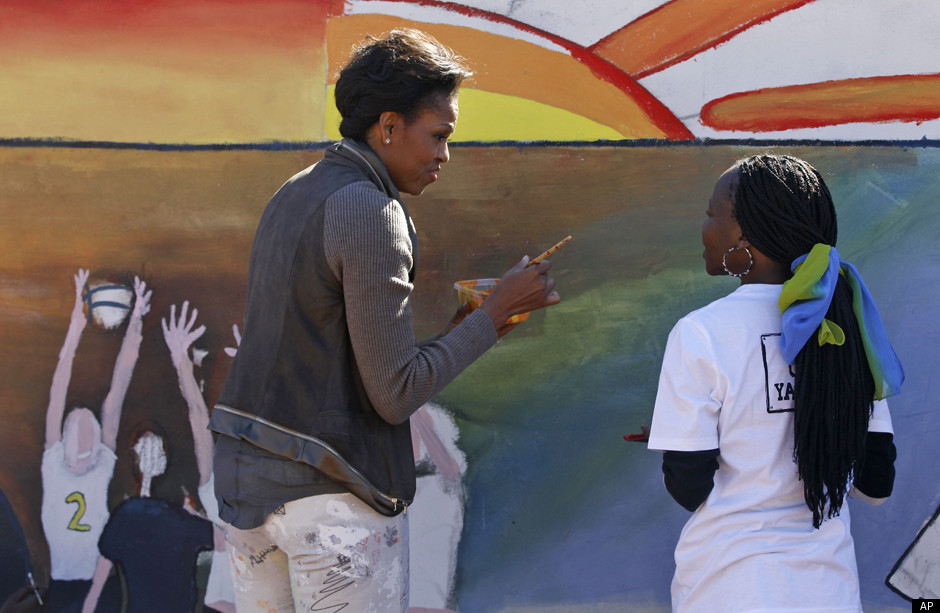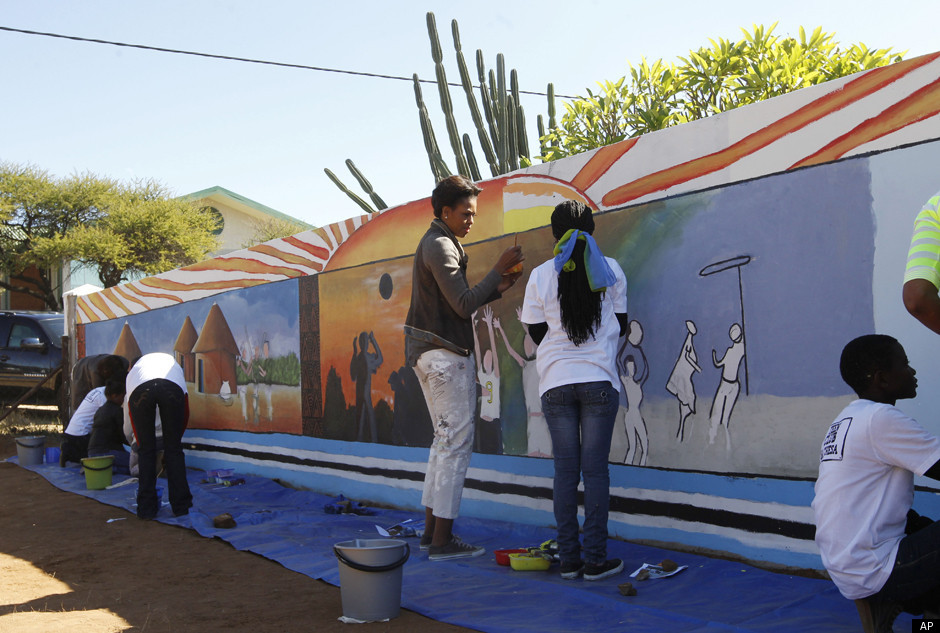 Watch a round-up of Alexander Wang's Spring-Summer 2011 collection (featuring FLOTUS' pants!)