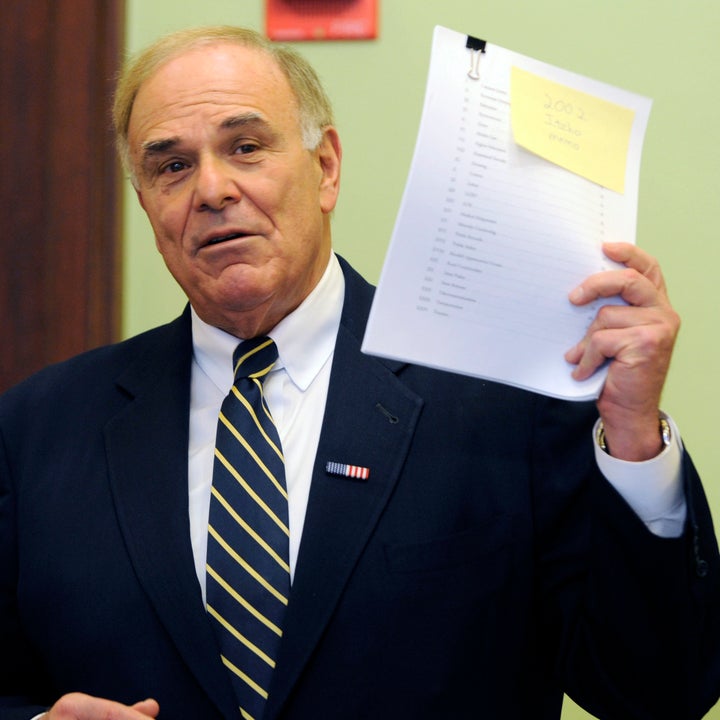 WASHINGTON -- Former Pennsylvania Governor Ed Rendell warned on Thursday that the contours of a debt ceiling deal being drawn up by lawmakers, including Democrats, was a "road map to disaster" that could risk thrusting the country back into recession.
The blunt Pennsylvania Democrat has been one of the party's most vocal advocates for strategic and continued government spending. On a conference call hosted by the Democratic National Committee, he castigated former Massachusetts Governor Mitt Romney for arguing that President Obama's stimulus package hadn't worked.
But in making the argument that government intervention was necessary a necessary prop for a weak economy, Rendell took a sideswipe at members of his own party. Asked whether he was worried that a debt deal that included $2.4 trillion in cuts -- as envisioned by Republicans and Democrats -- could result in a double-dip recession, he didn't hold back.
"I think there is a danger in that. I think there is certainly a danger in that. I think the stimulus would have worked better had we invested more in development," he said. "I'm very concerned that we are going down a path that will zero out investment in this country... If we continue to do that, if we don't invest then we are going to become a second rate country, it is a road map for disaster."
In making the case that the government needed to maintain investments in both infrastructure and education, Rendell was echoing the arguments Obama made during his news conference on Wednesday. Still, it's hard not to notice a divide between the two over the larger notion of the need for deficit reduction -- with the former governor far more willing to rack up bills in the interim for the sake of keeping the economy on solid footing.
The irony of it all is that Rendell offered this assessment during a conference call hosted by the DNC for the purposes of bashing Romney. As Democratic spokesman go, the former governor is, indeed a double-edged sword: adept at firing off memorable salvos but also unrestrained to the point of engaging nearly every off-topic question.