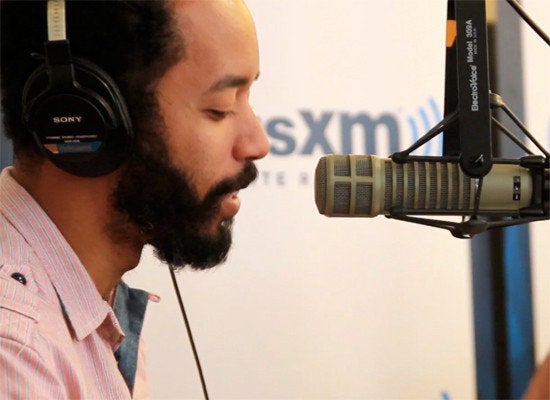 This 4th of July, in between consuming inevitable excesses of meat, beer and Michael Bay movies, we hope you take a moment to think about the other things that make this country unique. If you're a SiriusXM subscriber and a fan of smart, funny takes on American history, we hope you checked out this weekend's "Stuff You Should Know" marathon, which featured previous episodes of the show, as well as a new episode with segments by writers from "The Daily Show" and "The Onion."
Wyatt Cenac and Hallie Haglund of "The Daily Show" as well as Joe Randazzo, Joe Garden and Jill Morris of "The Onion" were guests on the special, which will was rebroadcast July 4 at 3 p.m. and 9 p.m. EST on SiriusXM channel 104.
The weekend of July 4, the self-proclaimed "knowledge junkies" from HowStuffWorks.com took over programming on SiriusXM channel 104 with a special marathon of "Stuff You Should Know" episodes for a patriotic "Stuff You Should Know About America" weekend. If you've ever wondered whether the CIA tested LSD on unsuspecting Americans, how Witness Protection works or what exactly happened during Prohibition, these topics (and many more) were explored in depth.
Although "Stuff You Should Know" is normally a successful podcast available on iTunes, hosts Josh Clark and Chuck Bryant did a special live taping at SiriusXM's studio and invited some very special guests to help explain America. HuffPost Comedy was at the taping and grabbed some video of the clips.
WATCH: "Daily Show" correspondent Wyatt Cenac discusses the Revolutionary War era.
WATCH: Joe Randazzo, editor of "The Onion," reads a list of the most popular books of 1783 according to the satirical paper.
WATCH:"Daily Show" writer Hallie Haglund tells a story from her youth about fireworks gone awry.
WATCH: "Onion" features editor Joe Garden discussed lesser known American exports with some help from "Onion" contributing writer Jill Morris. Here's an excerpt of Garden and Morris giving a brief history of hip-hop.
WATCH: Hosts Josh Clark (left) and Chuck Bryant explain the history of the curve ball.