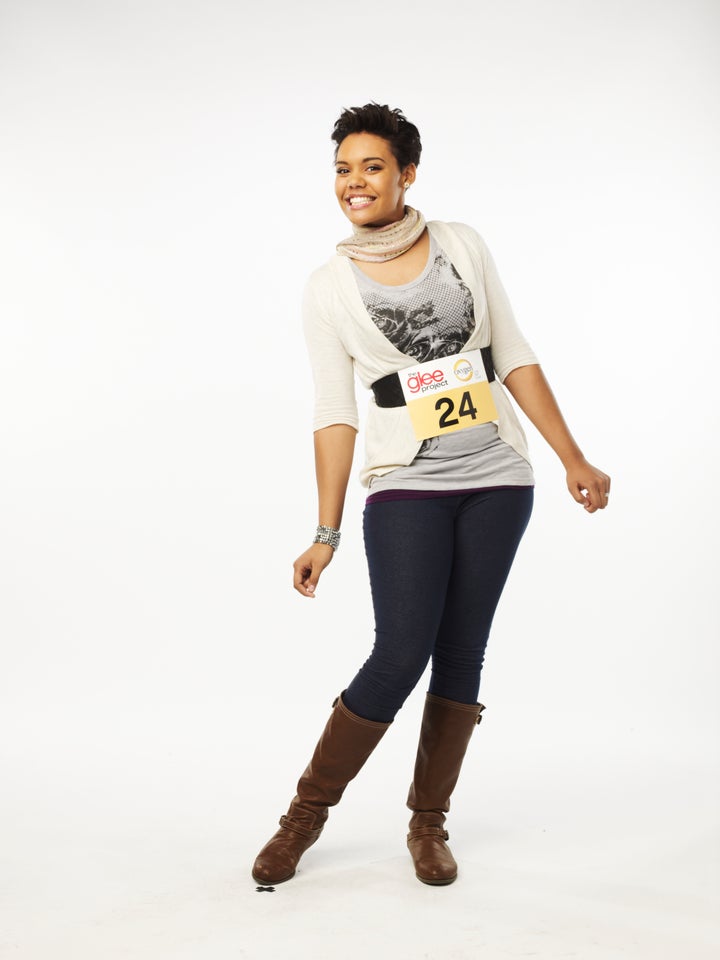 Each week HuffPost Celebrity will be chatting with eliminated contestants from Oxygen's new show, "The Glee Project," a seven episode competition reality series in which hopefuls will be competing for a spot on the hit show "Glee." We talked with McKynleigh Abraham this week about her final performance, going up against show favorites and what her friends think of her newfound notoriety.

How did you end up on 'The Glee Project'?
I was in theater class one day and a friend asked me what I was doing that weekend and I said 'I don't know' and she told me I was driving to Chicago for "The Glee Project" auditions. Originally I was just driving her, but when I got there I decided to go for it and audition too.

Did your friend make it very far?
I was with two friends, the girl who told me about it didn't make the cut, but my other friend made it to the top 80.
Have you done a competition like this before? Would you do another one?
I auditioned for "America's Got Talent" a few years ago. I made it through three rounds but not onto the actual show. I don't really know [if I'd do another show], right now I'm going to focus on starting a new school and my education. I really haven't thought about it.
You gave a great performance on the show in your Bottom three audition, how did you react to your elimination after that?
I think it all had to do with who was in the bottom three. When I heard who else was with me I thought, 'oh crap.' I'd been told the same thing the whole time, about how I just wasn't connecting, and I was only in the top group once. Since I was in the bottom with people who had done so well, who had won judges challenges, I knew I had to give it my all. When I got the song, I thought 'I know that song, I know how to perform that song.' I viewed that performance as an audition for anyone watching. I have no idea who was watching last night and what might come of that, but I gave it my all and I went out doing my best.

What are your plans now?
I'm going to school for performing arts, and I write my own songs and perform at coffee bars, so when I get to school I will check out the music scene. But right now school is my main focus, I want to make sure I get my degree.
Now that you're not in the running, who are you rooting for?
I'm rooting for Sam. I'm close with Sam and the whole time I thought if I don't win, I think Sam should win. There's no one like Sam on TV and he'd add a new edge to "Glee." He'd be the rocker who could be sensitive.

What kind of role did you want to play on "Glee"?
I would have wanted to be the homeschooler who transferred in her senior year. I'd be really quiet until I decided to try out for Glee club and everyone would realize I could sing and wasn't so quiet after all.
How have the fans reacted to you?
I've gotten a lot of good support. I've been recognized in crazy places, I was in a mall on vacation and this guy looked at me with this blank expression before going, 'You're her!' I didn't know what to say to him! Finally he looked at my tattoo that they made a big deal about on the 'Vulnerability' episode and he goes, 'You're McKynleigh! You're her!' My friends were with me and they thought it was hilarious.
Have you friends reacted well to your fame?
I've got those friends who come out of the woodwork now and want to be buddies, but most of them just laugh. My roommate thinks it's hilarious. Once she was out and people mentioned me and when she told them she was my roommate she had to pull out her phone and prove it with pictures.