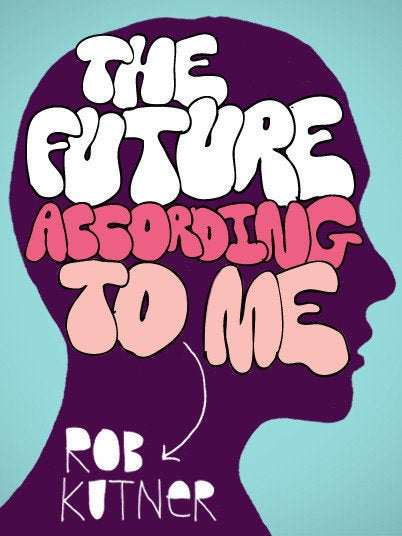 Whether you know it or not, you are almost certainly a fan of comedy writer Rob Kutner. Currently a writer for "Conan," Kutner has also written for "The Tonight Show with Conan O'Brien" and prior to that, wrote for "The Daily Show with Jon Stewart" for a number of years (and won five Emmys in the process). His first book, "Apocalypse How: Turn the End times into the Best of Times," was a bestseller, and he's blogged for The Huffington Post. You've also likely seen his frequently retweeted Twitter account, @ApocalypseHow.
Kutner released his second book, "The Future According To Me," today as a Kindle Single. In it, Kutner shares a collection of 35 short scenarios about, well, the future. It's available for purchase here. Keep in mind that Kindle Singles are not available only to Kindle owners -- in fact, anyone with a PC, Mac, iPad or iPhone can download Kindle in order to read it.
An excerpt from THE FUTURE ACCORDING TO ME, by Rob Kutner
CHOOSE-YOUR-OWN-INVASION: (B)
We finally experience "First Contact" with an extraterrestrial species. Their culture is highly advanced, their technology amazing, and their ways fascinating beyond belief. There's just one problem: They won't stop telling us all that. That is, when they will deign to speak to us at all.
It turns out Earth is just the latest world to be colonized by the 'Vetans, the Universe's most insufferable hipsters.
They don't want our water – they want our mercury to paint their gills with. They have the power of teleportation, but only use it to clutter our world with "rare vintage smell recordings" from their home planet of 'Veta. Their music literally explodes our eardrums, yet any complaints are sniffed off – as are all our military assaults – with a condescending, "Whatever, biped."
Eventually, we confer, compare our respective experiences, and settle upon the only method of resistance guaranteed to work.
We become them. We develop intricate microvascular surgeries to pierce our lungs, too. We begin naming our offspring after inaudible (to them as well) frequencies on the lower end of the radio spectrum.
The crushing blow is when we start writing scathing reviews of asteroids that were just microseconds ago proclaimed the hottest in the Universe.
The next morning, we wake up to find their pre-stressed vessels lifting off the Earth at a rapid pace – but not, you know, too rapid – and the air filled with agonized screams, unbearable pain, and these last parting words:
"Dude, we are so out of here."