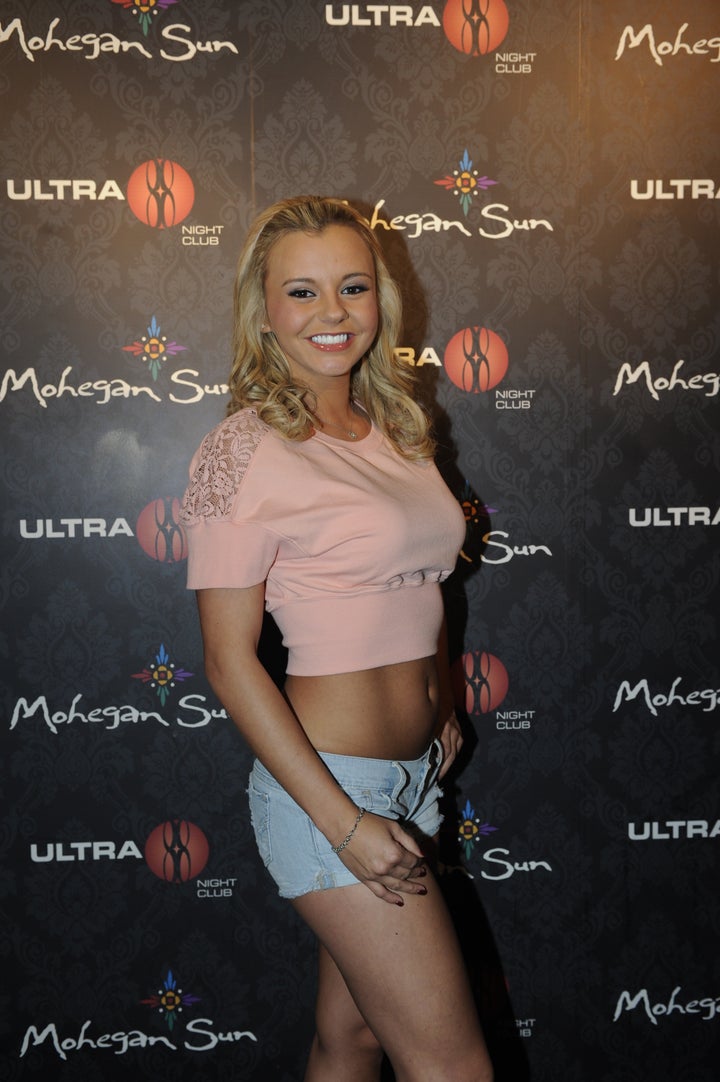 Even goddesses have weaknesses, and Bree Olson admits hers is junk food.
"I went Vegan and then I went down to 109 pounds," the svelte Olson told HuffPost Celebrity at Ultra nightclub at the Mohegan Sun, where she was the host and part-time amateur DJ. "But then I discovered that I could eat vegan junk food and gained it all back!"
Olsen, who gained fame as one of Charlie Sheen's "goddesses" during his media blitz earlier this year, said waffles and potato chips were he downfall from a healthy vegan diet. She didn't seem coy about flaunting her body this weekend, however, sporting a mid-drift top and short-shorts while spinning Beyonce tracks and taking pictures with eager fans in Connecticut. A few more waffles won't hurt her.