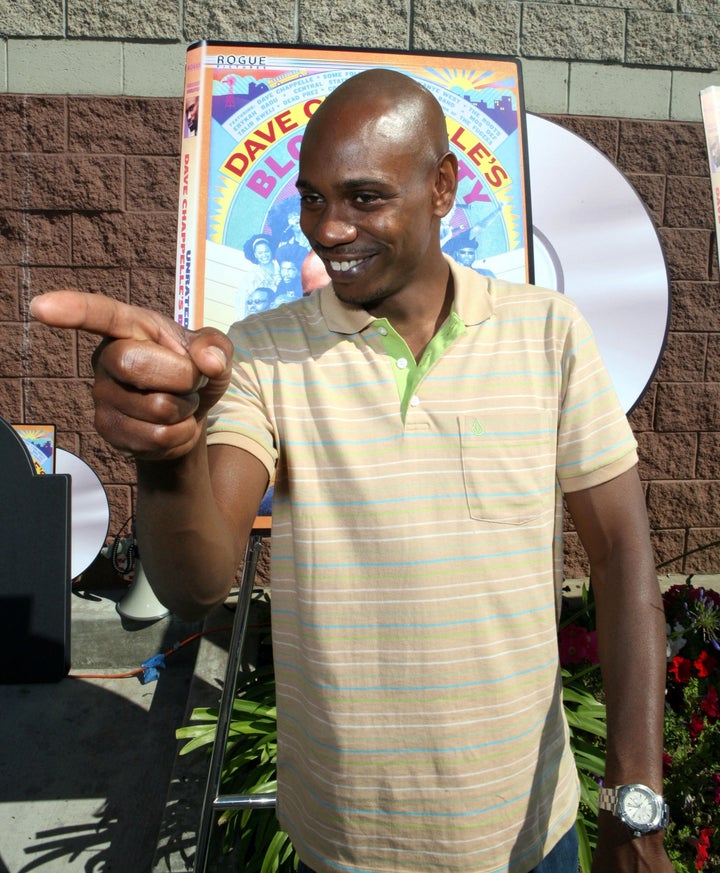 It's hard pressure, being a comedian -- and sometimes, the cracks show.
Performing at a charity event at the Seminole Hard Rock Hotel and Casino in Florida Friday night, Dave Chappelle appeared distracted and delivered a dazed, indifferent set that included 46 minutes of awkward silence... and just one joke. According to TMZ, which has recorded footage of the incident, the unfunny began when the jokester indulged in idle banter with front-row fans who were recording him, then began casually texting from his phone while pacing around on stage and shrugging off boos.
The latter group are a bit easier to please than shakes-and-whistles crowd on Friday, apparently. In a statement to TMZ, a spokesperson said:
"The Tribe appreciates and accepts his apology and welcomes him back anytime."