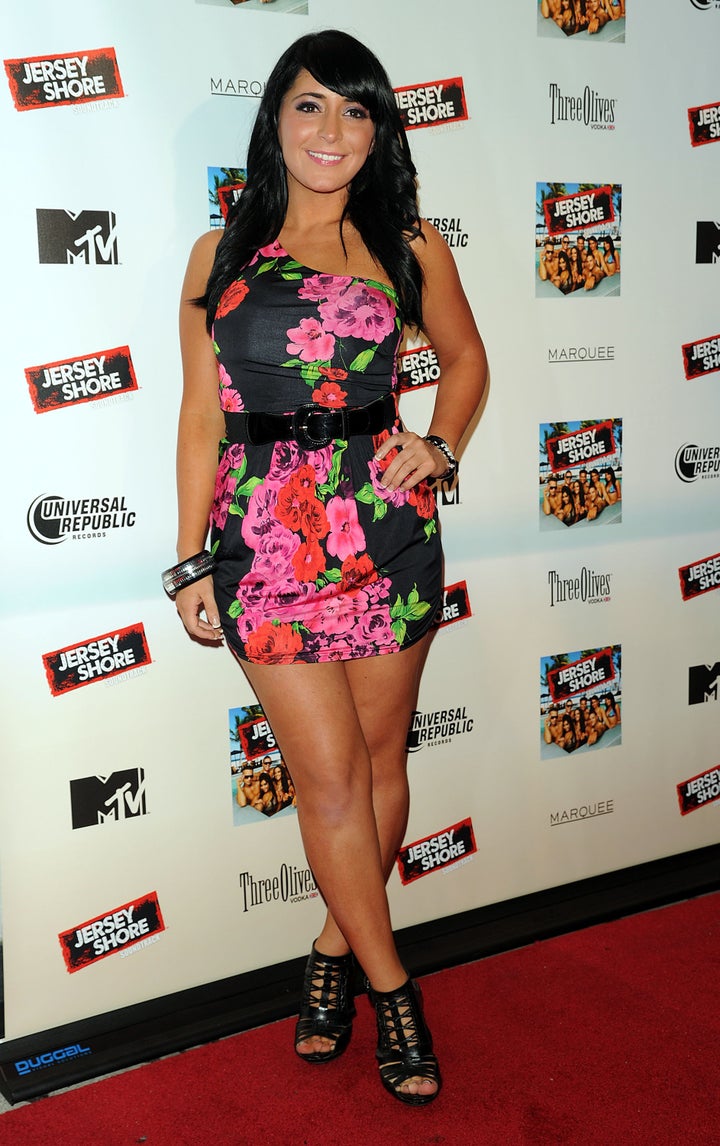 UPDATE: RumorFix.com has reported that a few of the people closest to former "Jersey Shore" star Angelina Pivarnick believe she faked her pregnancy — and the subsequent miscarriage.
"There was no baby," Jeff Miranda, who once dated Pivarnick, told RumorFix exclusively. "She did it for publicity. People have told her that her time is up--she's trying to keep her face in the press."
PREVIOUSLY: Angelina Pivarnick, best known as the infamous former housemate on MTV's hit "Jersey Shore", made a shocking confession during upcoming appearance on the FOX show "Father Albert." Not only did Pivarnick recently end her two-month engagement to David Kovacs in April 2011, but she also confessed to Father Albert that she recently suffered a miscarriage.
Back in April, TMZ confirmed that the "Jersey Shore" star was pregnant, but it was the constant media attention coupled with an aloof baby-daddy, says Pivarnick, that caused her to miscarry.
"I wanted [my pregnancy] to be my personal business, and it really wasn't," the former reality star said. "It was really hard, and I went through a lot of stress, and I ended up losing the baby."
Furthermore, the thought of raising the baby alone was another added stress that Pivarnick didn't quite know how to handle.
"He wasn't even there for me. He was tormenting me, and it was definitely a big reason why I think what happened to me," she said. "It was definitely a reality check."
Pivarnick claims that the father of the child was "just a guy I was with" and that he wasn't supportive of the pregnancy. In an interview with E! News, Pivarnick's former fiance, David Kovacs, said that he would "step up and take responsibility" if the baby was, in fact, his.
Angelina Pivarnick's appearance on "Father Albert" airs Thursday, August 4 on FOX.