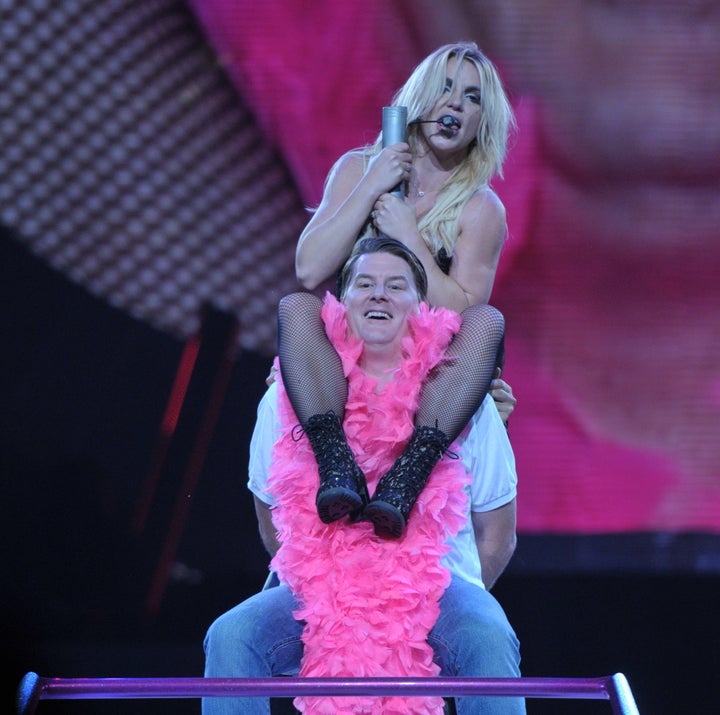 Britney Spears' aptly-titled 'Femme Falate' tour just got more scandalous.
While performing in Washington, D.C., the singer plucked a fan from the audience and gave him a lap dance on stage.
Britney handcuffed the man to a pole and dressed him up in bright pink boa. Then she proceed to rock his--and everyone else's--world, ending her performance by wrapping her legs around the fan's head. This girl's no slouch!
PHOTOS: