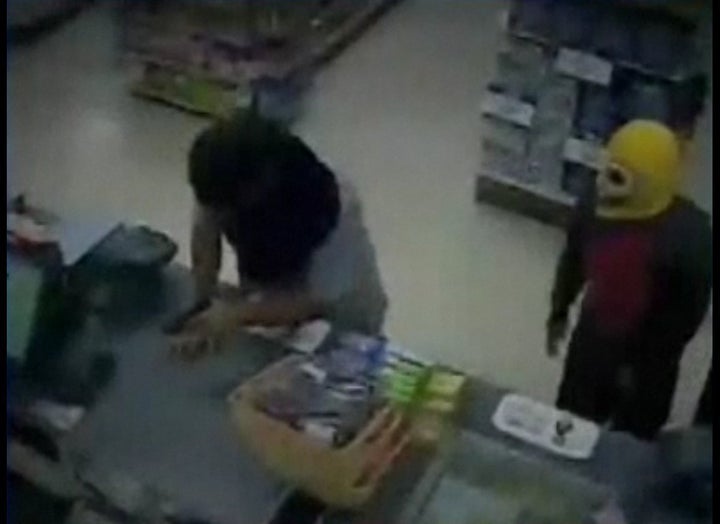 SpongeBob SquarePants was bad enough to many people when he was just the star of a children's cartoon. Imagine what they'll think now that he's not only absorbant, porous and yellow but also armed and dangerous lawbreaker.
A thief disguised with a Spongebob mask robbed a 7-11 convenience store in Orlando last week, according to WPBF.
Security footage shows one crook in a bright yellow mask and another man holding up the shop. (See the video here.) Shots were fired, WPBF reported, but no one was hurt.