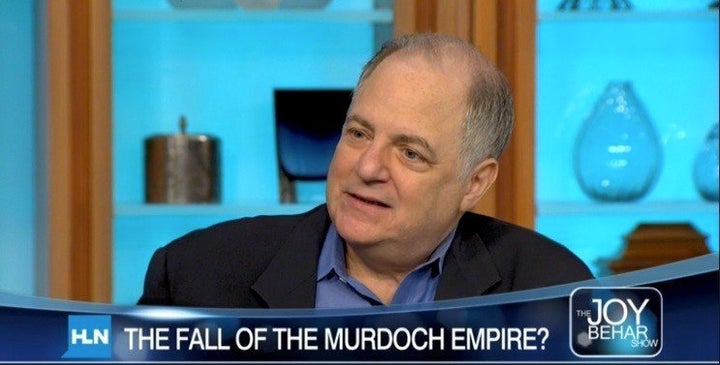 New York magazine writer Frank Rich blasted Rupert Murdoch's empire, calling his company's practices "thuggery" and "bullying" on the "Joy Behar Show" on Monday.
Rich, a long-time critic of Murdoch—and someone who once worked for him at the New York Post—insisted that the danger of his empire is its personal agenda, not its political agenda. "It's about them going after people who are personal enemies," he said. Rich pointed to Bill O'Reilly's practice of having producers follow people on the street.
"Bill O'Reilly has people stalking people?" Behar asked.
"Yes, he has producers stalking people to try to get them on camera and be hostile to them."
In a piece for this week's New York magazine, Rich described some of the tactics that he himself was subjected to as a New York Times. He wrote that a false item on "Page Six" claimed that Rich had left his wife. Rich also recalled that Bill O'Reilly "attacked me six nights on his show" after he had suggested that Mel Gibson was an anti-Semite. He described the incident as "only one of two times in seventeen years as a Times columnist that I sought security advice."
Speaking to Behar, Rich predicted that the phone hacking will take years to unfold in the United States, beginning with the allegation that News Corp. hacked the phones of the families of 9/11 victims. After he compared the scandal to Watergate, Behar remarked, "A lot of people are taking great pleasure from this, I must say."
WATCH: