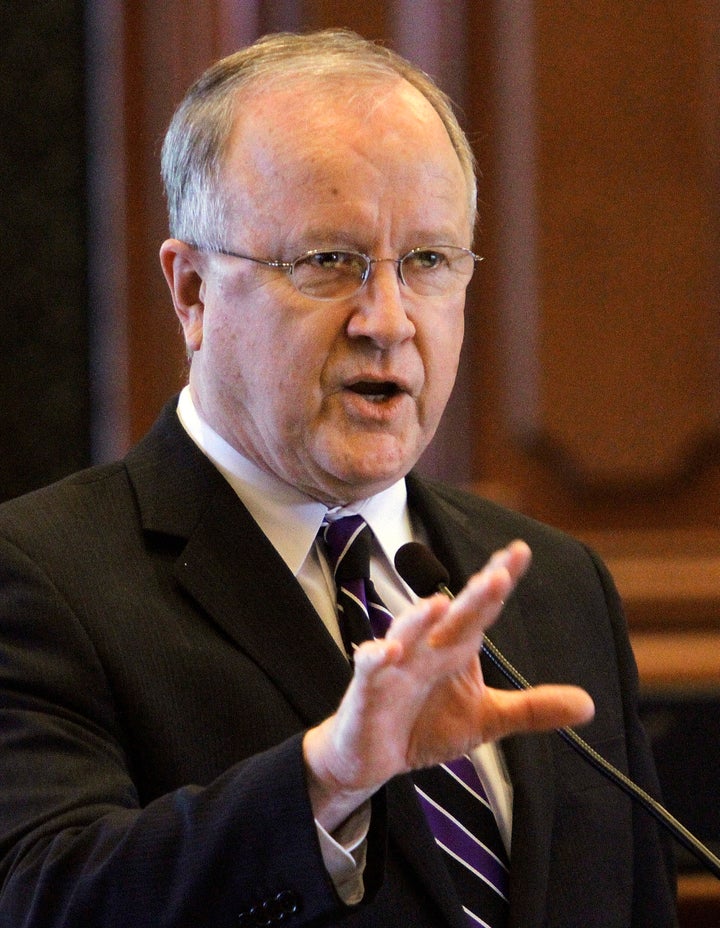 Illinois State Rep. Ron Stephens, a 27-year veteran of the state House of Representatives, announced Monday that he was resigning from the post immediately due to personal reasons.
The St. Louis Post-Dispatch reports that Stephens, who is 63 and represented Greenville as the state GOP's assistant minority leader, admitted that the new district map drawn by the state's Democratic Party was a factor that made his decision "a little easier." The redrawn map means Stephens would have face a fellow Republican incumbent representative, John Cavaletto (Salem) in a primary.
"I could run against Cavaletto, or run in the new district. Neither of those choices was palatable," Stephens told the Post-Dispatch.
Stephens' personal life had seen more than its fair share of trauma in recent years, including in his public admission, in 2001, that he was addicted to painkillers as a treatment for a Vietnam War injury, the Belleville News-Democrat reports. In 2004, he underwent treatment for prostate cancer. Last year, he was arrested when a Decatur police officer saw his car hit a curb. His blood-alcohol content was above the legal limit and he was sentenced to a year of court supervision.
Politically, Stephens' views veered sharply to the right (both socially and fiscally) on issues including abortion, taxes and marriage equality. In late 2010, during the House debate on the state's civil union bill, Stephens made a strange claim that he would vote against the measure because the acceptance of "open homosexuality" could lead to a decline in American civilization, following in the footsteps of the fallen Roman empire.
"I believe that if this should ever pass, the next bill will be legalizing marriage between members of the same sex," Stephens said. "And I just think that's wrong. You might think I'm wrong in thinking that ... just call me an old-fashioned traditionalist."
Of his political legacy, Stephens added to the Post-Dispatch: "I've been involved in a lot of legislation, but I probably spent as much time -- more time -- fighting bad ideas, standing up to Democrats from Chicago."
No word yet on who will fill Stephens' seat for the remainder of his term, which was due to end in January 2013.