Family vacations in Arizona can be rewarding experiences or absolute disasters -- it all depends on pretrip homework. To make planning easier, we've done all the preparation. As part of a Huffington Post Travel series on traveling with children, here are recommended attractions for those planning Arizona family vacations.
Grand Canyon National Park
The
Grand Canyon
, in northern Arizona, attracts over 4 million visitors each year from all over the world. While the canyon seems bottomless, it is actually a mile deep and 277 miles in length, according to park sources. Some family vacationers opt to hike to the bottom, which is a nine-mile trek and requires stamina as well as advance reservations. Others are content to just remain at the top and gaze in awe at this natural wonder of the world. Whatever your pleasure, all family vacations in Arizona should involve visiting the Grand Canyon.
Address: Grand Canyon National Park, AZ
Phone: 928-638-7888
Hours: The south rim is open all year every day. The north rim closes from October through mid-May due to snow. The visitor centers are open from 8 a.m to 5 p.m. daily
Price: The entry fee is $25 per car or $12 per person (for pedestrians or bicyclists), good for seven days
Lake Mead National Recreation Area
Lake Mead
was created by the construction of Hoover Dam on the Colorado River back in the 1930s. It is actually a large reservoir that is located behind the dam close to the Arizona/Nevada border. Lake Mead is a huge watersport and recreation area with 550 miles of shoreline. Families can fish, take cruises, water ski, jet ski, go boating, windsurfing and even rent a houseboat at various marinas. It is the largest man-made lake in the United States.
Address: 601 Nevada Way, Boulder City, NV 89005
Phone: 702-293-8990
Hours: Lake Mead is open year-round, 24 hours, seven days a week. Some beaches and other areas (clearly marked with signs) are open for day-use from dawn to dusk.
Price: Entrance/lake fees: $10 per vehicle, $16 per vessel, $5 per person, $10 lifetime Federal Lands pass for seniors 62 and up
Heard Museum
This
Phoenix museum
is considered one of the best Native American Museums in the country according to countless Arizona travel guides. All exhibits in the Heard Museum depict the life and culture of Arizona Native Americans from pre-Columbian to the present day. Many of the exhibit items have been donated and they showcase the art and culture of all the major tribes from the Southwest.
Address: 2301 North Central Avenue, Phoenix, AZ 85004
Phone: 602-252-8848
Hours: Monday through Saturday, 9:30 to 5 p.m. Sunday, 11 a.m. to 5 p.m. Closed major holidays
Price: Adults, $12; seniors, $11; students, $5; kids 6 to 12, $3
Sonoran Desert Tours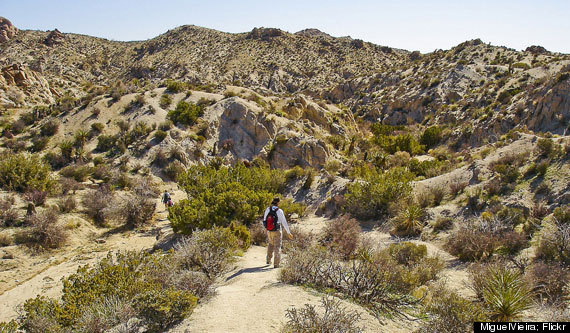 There are many ways to tour the Sonoran Desert either by day or night to view ancient ruins, saguaro cactus, tarantulas, rock formations, abandoned gold mines, mountains and more. You can tour the desert by all terrain vehicle, a Hummer, or hike it yourself. Many tour companies are based in Phoenix and Scottsdale and will pick up family vacationers who are staying nearby.
Address: 2144 E. Indian School Rd., Phoenix, AZ 85016
Phone: ATV tours, 602-400-2445; Hummer tours, 480-922-0020
Hours: All year long, seven days a week. In summer, tours start as early as 5:30 a.m. to beat the heat. In winter, many start at 8 a.m. Hours dependent on type and length of tour and time of year. Call for reservations
Price: Varies; from $160 for an ATV (minimum two people) to $100 and up for a Hummer tour (per person)
Deer Valley Rock Art Center
This
indoor-outdoor museum
and research center spans 47 acres and has a sacred Indian site, Hedgpeth Hills. The petroglyph site has over 600 boulders with petroglyphs. The Deer Valley Rock Art Center has an interpretive video that explains the petroglyphs. There is a gift shop on site as well as tables and seating for picnics.
Address: 3711 West Deer Valley Road, Phoenix, AZ 85308
Phone: 623-582-8007
Hours: Summer hours: Tuesday through Friday, 8 a.m. to 2 p.m. Saturday, 9 a.m. to 5 p.m. Sunday, noon to 5 p.m. Closed Monday.
Price: Free admission
Stuffington Bear Factory
This Phoenix
stuffed animal factory
has been around since 1959 and all their products are proudly made in the USA. The Stuffington Bear Factory gives public tours that show visitors how they make their stuffed animals -- by hand. The guided tour explains the entire process, and at the end you can purchase your own bear or stuff one yourself.
Address: 2302 East Thomas Road, Phoenix, AZ 85016
Phone: 602-225-9513
Hours: Tours take place Monday through Saturday at 1 p.m. Reservations are not required.
Price: Free factory admission
The London Bridge at Lake Havasu
Yes, it is the famous London Bridge, and no, it is not falling down. When the bridge truly was sinking and leaning in London over 40 years ago, the founder of Lake Havasu City decided he needed more people to come to his planned development in the Arizona desert. So he bought the 900 foot-long London Bridge from the British and had it constructed in the desert -- and they came. Today it's a very busy tourist spot known for watersports on Lake Havasu.
Address: 420 English Village, Lake Havasu, Arizona 86403
Phone: 800-242-8278
Hours: The London Bridge Visitors Center is open seven days, 9 a.m. to 5 p.m. The London Bridge is always open
Price: Free admission
What's your favorite family-vacation destination in Arizona?
Check out more FAMILY TRAVEL GUIDES.