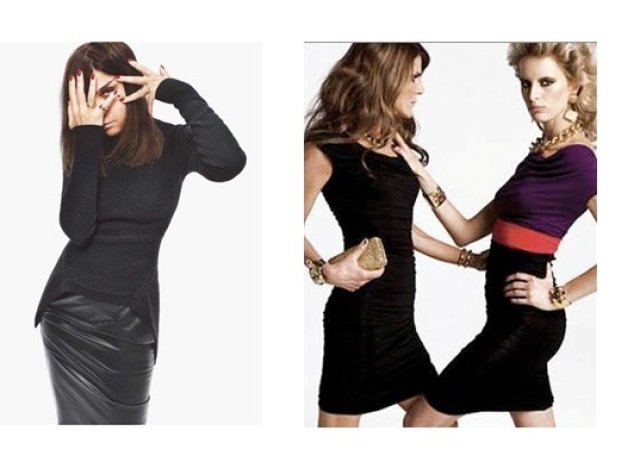 Yesterday, two of Conde Nast's premier editorial mavens each posed for an iconic department store - Carine Roitfeld appeared in an upcoming ad for Barneys New York, while Anna Dello Russo showed up in a new campaign for Macy's INC. Though Carine, formerly of French Vogue, and Anna, the editor-at-large for Vogue Japan, couldn't be more different from one another (we can't imagine Ms. Roitfeld rocking a cherry atop her head), they are both providing a common service for each iconic shopping hub.
Both women aren't only serving as models for Barneys and Macy's, they've also styled each campaign as well. While we already knew that Carine had signed on to consult for Barneys back in March, it is pretty surprising that Anna's teaming up with Macy's INC to be their editor-at-large - we see her consulting talents befitting a brand more along the lines of Dolce & Gabbana or Pucci or even Barneys for that matter.
However, Macy's has really gotten their high-fashion ball rolling since hiring Karl Lagerfeld to design the new Impulse capsule collection for fall, so Anna may just be another perfect fit. As for Carine, she fits right into the Barneys mold, as do her two children Vladimir and Julia who model with her in the new ads.
So which campaign, and editrix, will make you more likely to shop department store duds this fall?